Community panel
Help us plan for the future of Sydney and join our online community panel.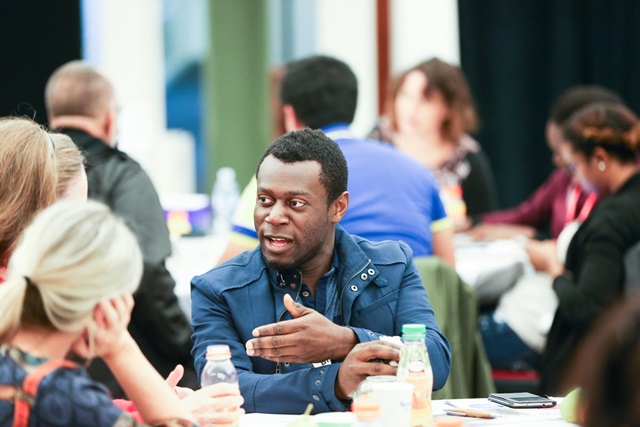 Help us plan for the future
Be part of our diverse community panel.
What is your vision for your neighbourhood?
The panel is a community sounding board – a large group of people who have signed up to share their views. We're aiming for 10,000 members.
Comprised of residents, visitors, business owners, workers, ratepayers and students, the panel represents the diversity of our city.
Who can join?
If you are over 16 years of age and you have a connection to Sydney, you are eligible to join.
What is involved?
You'll be invited to take part in consultations such as surveys, focus groups or workshops. The information you provide will help us plan for the future. It's up to you how much you participate.
When you join, you will be asked some demographic questions such as age, gender, home postcode and language spoken at home.
Knowing a little about people on the panel helps us ensure we are talking to the diverse communities who make up the city.
We don't need to know your home address or phone number, but we will need an email address so we can keep in touch with you.
Feel free to contact us if you prefer to meet in person.
If you are deaf or have a hearing or speech impairment you can contact us through the National Relay Service. You will need to provide our phone number 02 9265 9333.
You can contact us in another language through the Translating and Interpreting Service on 131 450. Provide our phone number 02 9265 9333.
Speak up. Sign up.
Get our regular newsletter to have your say.