Weave @ Waterloo
Supporting children, young people, families and communities facing complex situations.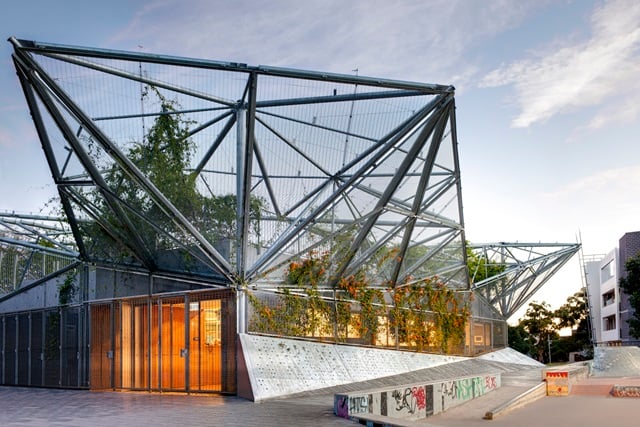 Opening hours
Monday to Friday

9:30am to 5pm
Contact
Weave Youth and Community Services
Weave's diverse range of programs have been designed to help tackle issues related to poverty, drugs, alcohol and mental health, homelessness, domestic violence, family breakdown and isolation:
Speak Out - Dual Diagnosis works with adolescents and young adults aged 12 to 28 years experiencing co-existing mental health, alcohol and other drug challenges to provide practical and therapeutic support.
Creating Futures Justice program - an intensive support service for young people aged 18 to 30 leaving custody or otherwise involved in the criminal justice system on bail, community orders or court diversion.
Driving Change program - aims to help people achieve their licensing goals and open up new opportunities in their lives. Priority for young Aboriginal young and participants from culturally and linguistically diverse and refugee backgrounds.
Specialist homelessness service - provides intensive support to young people aged 12 to 25 who are homeless or at risk of homelessness, helping them find safe and affordable accommodation options.
Women's and Children's Centre - offers a supportive and holistic service. This includes drop in, casework, and group work for women with children or experiencing domestic violence.
Tutoring program - for children and young people needing extra support and guidance with their school work. This is for families in our communities who experience financial hardships.
Youth Advocates program - aims to increase the involvement of young people in the design and implementation of youth-led projects, have a voice regarding issues they feel passionate about, and give them the opportunity to lead change.
Kool Kids Club - provides children aged 7 to 13 years with opportunities to engage in recreational activities and mentoring. There is also a Switch Leadership program that supports young people aged 13-17 to step up as leaders in the community and as peer mentors for younger children.
Weave Community Hub - Weave Community Hub (WCH) is dedicated to creating a strong, connected community with all residents of the Woolloomooloo, Kings Cross and Darlinghurst areas. We offer advocacy with external agencies and general support to local residents, and provide case management for families with children under the age of 17.

Waterloo Community Centre
Waterloo Community Centre enjoyed a $3.5 million makeover in 2012, thanks to joint funding from the City of Sydney and the federal government.
An unused amenities block in a former life, the centre now boasts sustainable design features, including a green roof, natural ventilation, energy-efficient lighting and recycled materials.
Local architects Collins and Turner were awarded the Sir John Sulman Medal for their design, an honour shared by the Sydney Opera House and the Queen Victoria Building.
Situated next to the Waterloo Oval and the skate park, the building is the base for Weave Youth and Community Services Head Office.