Venue hire support sponsorship – Yes vote in the Voice to Parliament
Supporting the recognition of Aboriginal and Torres Strait Islander peoples in the Constitution.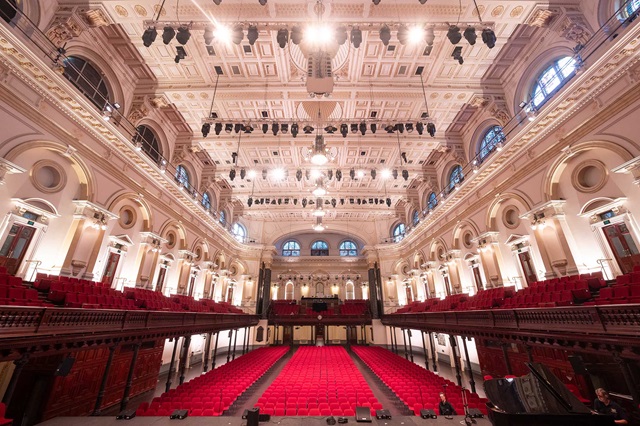 Grants team
Before applying please contact the team to arrange a call back to discuss your project.
Applications now open
Applications open: 29 May 2023
Applications close: 30 September 2023
Applicants will be notified by late August
Activity must take place before the referendum.
Help with grants in your language
Need help with information about our grants in other languages?
About this program
The City of Sydney supports a Yes vote in the Voice to Parliament referendum with information and community events.
Support is available for up to 3 recognised community organisations to host free public events supporting the campaign for a "Yes" vote in the Voice to Parliament referendum in one of the City's landmark venues.
Support available
Three value-in-kind sponsorships of up to $30,000 each plus GST are available to contribute towards venue hire, equipment hire and staffing fees in a City of Sydney landmark venue.
Landmark venues include Sydney Town Hall, Lower Town Hall and Paddington Town Hall, depending on availability.
These free public events must be for a minimum of 500 people.
Applicants must meet all standard conditions of hire and pay any additional charges.
Reporting obligations
Receiving a grant and holding an event in support of the Yes vote may require you to report donations and authorise referendum matter under the Referendum (Machinery Provisions) Act 1984. You are responsible for complying with these obligations. See the Australian Electoral Commission website for further information.
How to apply
Before applying
Contact Cathy Brown from the grants team to discuss your eligibility and suitability for this sponsorship program on 02 9265 9467 or email

[email protected]

.
Contact Adam Sherar from venue management team to discuss venue availability, rates and event requirements on 9265 9302 or email

[email protected]

.
Sign up to our newsletter
Don't miss out on our grants and sponsorship opportunities. Get all the latest information, grant opening dates and much more.