Christmas in the City retailer activation: expression of interest
We invite businesses in the city centre to take part.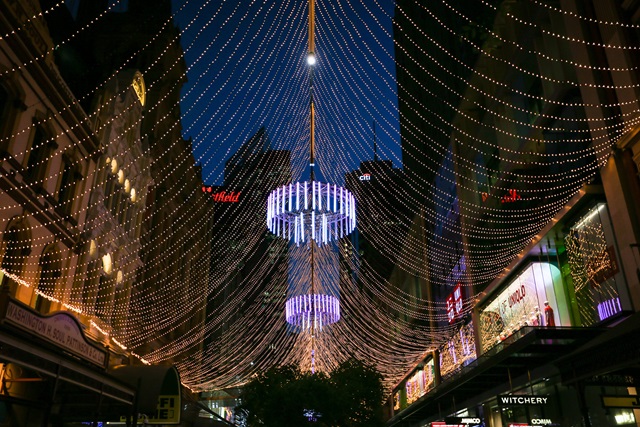 Registrations now closed
Registrations closed on 8 August 2021. Applicants will be contacted soon.
Ritchi Bethell
Program Manager
Businesses in the city centre are invited to be part of the Sydney Christmas launch event, Christmas in the City on Saturday 27 November.
The evening will include parts of King and Pitt streets, Pitt Street Mall and Martin Place.
The streets will be filled with roving entertainment and kids performers on pop-up stages. Highlights will be the arrival of Santa and the Lord Mayor on the sleigh, Pitt Street Mall canopy of light and the lighting of the Martin Place Christmas tree.
Businesses throughout the city centre can create a Christmas-themed pop-up activation in Pitt Street Mall from 3pm to 9.30pm. The activation space will be provided free of charge and promote your brand and products. No selling of goods or services is allowed.
Retailer responsibilities
You need to provide all parts of the activation including infrastructure, theming, employees and products. This is a Christmas event so please consider theming your activation.
Please read all the activation details below.