Register your choir to perform at our Christmas events
We're accepting expressions of interest from choirs to perform in the Sydney Christmas Choirs in the City and Christmas in the City programs.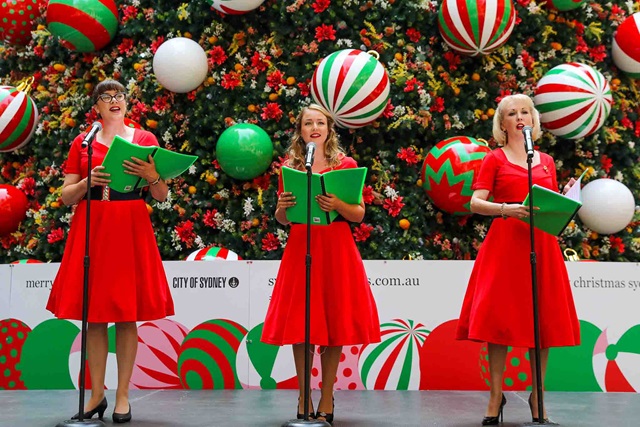 How to apply
Complete the online form.
Applications are open
Applications open: Monday 17 May
Applications close: Monday 12 July
Christmas in the City will be held on Saturday 27 November, 6.30pm to 9.30pm.
We're looking for 5 choirs to perform 4 20-minute sets across 3 hours. Performance spaces are yet to be determined.
Choirs in the City takes place in the city centre nightly from Wednesday 1 to Friday 21 December, at the Martin Place Christmas tree and on George Street from Friday 17 to Friday 24 December. Choirs will perform 4 sets of 20 minutes each over 2 hours.
To lodge your expression of interest, please complete the form below including the dates you'll be available to perform and attach a quote.
We'll do our best to accommodate your preferred dates.
Expressions of interest close at 5pm on Monday 12 July.