Policy for the distribution of printed matter and other material on footways
It's permitted to distribute publications on public footpaths provided certain conditions are met.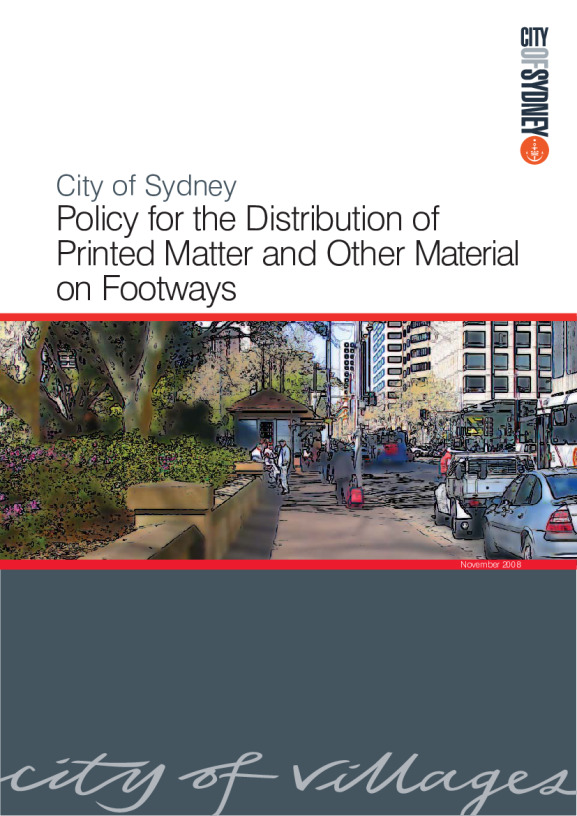 Takeaways
This policy should be read along with the relevant Local Environmental Plan applying to the land.
It's permitted to use public footpaths for the distribution of publications and other promotional material as long as public amenity is maintained.