Your feedback on a new sports field at The Crescent, Annandale
We're planning to build a new compact synthetic sports field at The Crescent in Annandale.
Project Status:

Closed

Public consultation period

to
Roxana Vlack
Project Manager
Adam Lander
Senior Community Engagement Coordinator
Speak up. Sign up.
Get our regular newsletter to have your say.
Why we're doing this
We're building new and upgraded active sports fields across the local area to meet the growing needs of our communities.
Our current population is more than 250,000 people, which has increased by 39.1% since 2009. By 2031 we'll need the equivalent of 20 more sports fields to meet the sport and recreation needs of our residents.
What we're doing
The proposal for The Crescent open space includes:
a new compact raised synthetic sports field
new park lighting
new welcoming park entries
improved accessibility into and around the park
a range of new seating opportunities
new native plants and trees.
We need to remove 4 trees to build the new sports field and will replace these with 10 trees once works are completed.
This redevelopment is part of the Johnstons Creek Parklands master plan. We recently approved the partial closure of Chapman Road to create an extra 1,500 square metres of open space for community sports and recreation in the area.
In the coming weeks we'll undertake some site investigation works. People with machinery will drill a series of small holes to better understand the conditions underground.
Our synthetic fields plan
We plan to construct new synthetic sports fields at The Crescent and Perry Park and upgrade the sports field surface at Turruwul Park to a synthetic surface. We recently opened a synthetic sports field at Gunyama Park Aquatic and Recreation Centre. We're also partnering with the Department of Education to provide the community use of the new synthetic sports field at Alexandria Park Community School. These synthetic fields will complement the existing natural turf fields we manage in our local area.
Synthetic fields provide greater levels of use (available hours each week) than natural turf fields. Natural turf only provides 20 to 25 hours of use each week before it deteriorates with bare patches, uneven and hard playing surfaces. Annual returfing leads to an increase in water use and field closures, which impacts sports and recreation needs.
We're also using design and management strategies to reduce the probability of microplastics finding their way into the surrounding natural environment and waterways from a synthetic field.
View the proposed design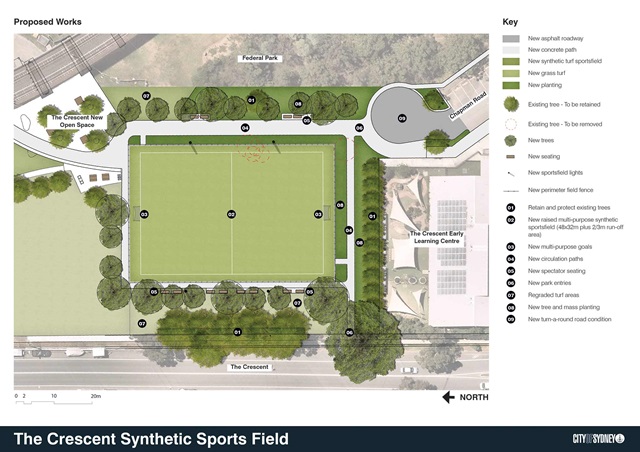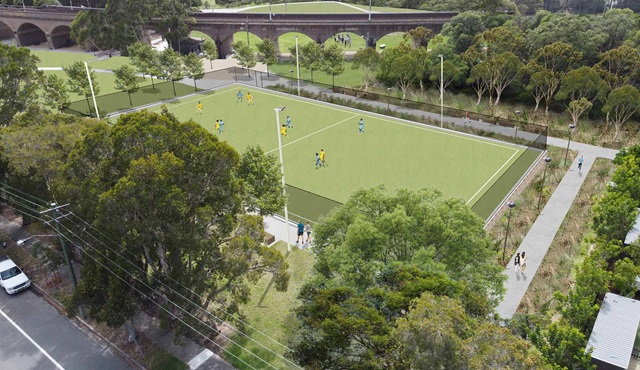 How you can give feedback
Consultation closes at 5pm on Friday 14 May 2021.
There are several ways you can provide feedback:
Take our survey

Pop-up consultation

Attend a pop-up in the park on Saturday 1 May, 1pm to 3pm.

Email us

Send your feedback to [email protected].

Talk to us
Roxana Vlack
Project Manager
Adam Lander
Senior Community Engagement Coordinator
Feedback may be published in publicly available reports at the end of the consultation period. Your name or organisation's name may appear in these reports with your feedback attributed. If you would like your feedback to be kept confidential, please let us know when providing your feedback.
Other ways you can give feedback