Chinatown public domain plan
This plan incorporates and extends our existing planning and strategy work for Chinatown and the surrounding city areas.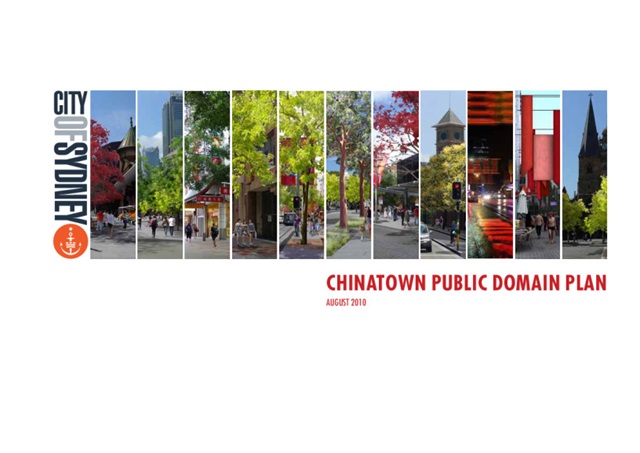 Takeaways
This distinctive area within our city offers a vibrant culture that is characterised by eating and shopping.
The Chinatown public domain plan aims to guide the improvement of the area through 4 key directions.
The Chinatown and city south public domain plan supplements the Chinatown public domain plan.
Updates
The Chinatown public domain plan was adopted by Council in 2010 and reviewed in 2015.
In October 2021, Council endorsed the Chinatown public domain plan program update and future project priorities report (refer to item 7.5).
The report covers the public domain improvements made by the City of Sydney and other parties in Chinatown since 2010 and identifies future projects.
Priority projects complete or underway
Pedestrianisation of George Street from Bathurst Street to Rawson Place
Pedestrianisation of Hay Street from George to Sussex streets
Hay Street, from Sussex to Harbour streets, footpath widening
Widening Ultimo Road footpath from George to Thomas streets
Future projects
Dixon Street Mall upgrade, including seating and lighting as well as refurbishment of Dixon Street gates
Quay Street upgrade to reinforce it as a major new connection from Central station to Darling Harbour.
Longer term improvement opportunities that require further exploration, development and feasibility testing include Sussex Street (Goulburn to Hay streets), Ultimo Road (Harris to Thomas streets) and Harbour Street.