Environmental Action 2016-2021: Strategy and action plan
Our aim is to reduce carbon pollution and boost use of renewable energy to become a low-carbon city.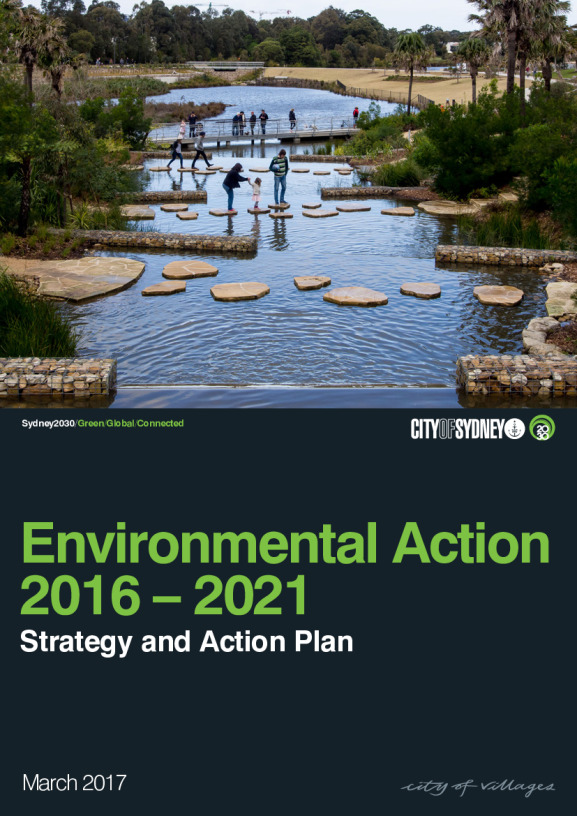 Takeaways
Our Sustainable Sydney 2030 plan outlined the aspiration of our communities and businesses for the City of Sydney to be an environmental leader on a global scale.
To guide the actions of Sustainable Sydney 2030, we developed a series of environmental master plans and strategies from 2008 to 2015.
This strategy and action plan combines the insights and data from these documents.
We outline our progress to date, and approach to achieving our bold Sustainable Sydney 2030 targets.