Self-guided rides
Take in the sights and explore your city by bike on one of these inner Sydney adventures.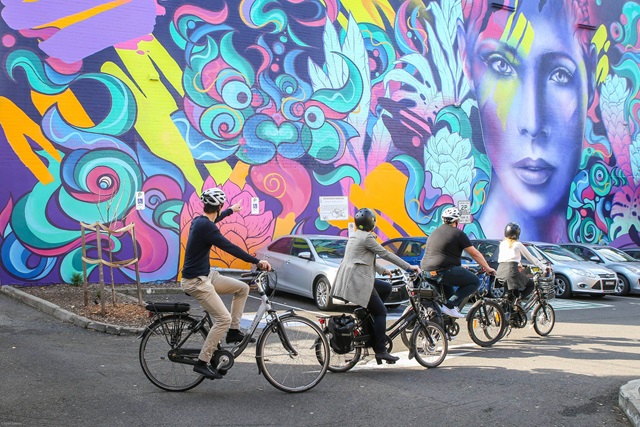 For the keen beans who want to explore every nook and cranny of this wonderful city. This map shows all the rides listed below in one easy to use link. Select your chosen ride, jump on your bike and enjoy the journey.
Enjoy a tour of some of Sydney's most famous sporting sights. This is a wonderful 6km ride for any sports fan. You'll get the chance to cycle through Centennial Parklands, Australia's largest community sporting precinct, visited by more than 560,000 people each year across more than 35 different sports.
Discover Sydney's hidden green gems in this beautiful 13km ride across the city.
Cycling is about the journey – not the destination. This 8.5km ride freewheels through the urban culture hub of Sydney's inner east, grazing on art along the way. Start your ride anywhere along this circuit and make sure you check the galleries' opening hours.
This 13km ride takes you around the lively, vibrant markets of Sydney. Pick up some fresh produce on your way, try new or second-hand fashion or buy lovely gifts for your friends. There's something special for everyone
Discover another side of Sydney with this 13km ride which takes you to ancient burial grounds, infamous theatres and street art hubs.
Join over 15,000 people who receive our newsletter.
Sign up to hear about cycling projects and events.