Town Hall House, Sydney Square: façade refurbishment works
We're giving a face lift to this architectural gem in the city centre so it continues to stand tall long into the future.
Project Status:

In progress

Works started in September 2023 and are expected to take around 18 months to complete.
Kevin Chahoud
Senior Project Manager
What we're doing
We're restoring the façade of town Hall House at 456 Kent Street to ensure the building's health and longevity.
Works will include:
concrete and render repair
sun blade restoration
façade cleaning
window gasket replacement.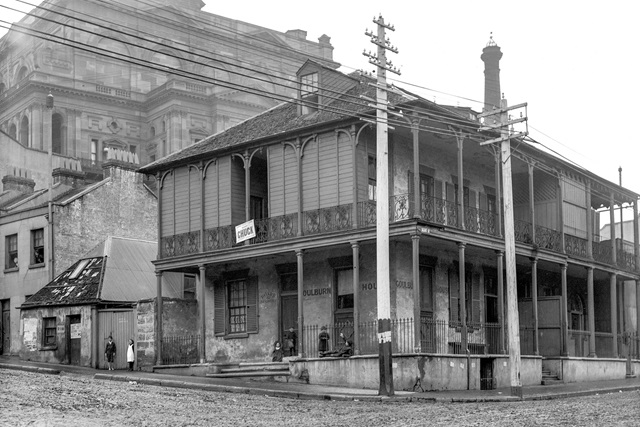 The history of Town Hall House
Construction of Town Hall House began in 1971 and was officially opened on 28 June 1977.
Town Hall House remains a rare example of a building designed with a family of structures in mind, uniting the entire block as one development.
The building was designed by influential architect Ken Woolley, who considered it one of his finest works. It was heritage-listed in 2020.
Woolley's career spanned 60 years and some of his other most notable Sydney projects include the Park Hyatt, the Control Tower at Sydney Airport and the Fisher Library at the University of Sydney.
Town Hall House is an exemplar modern office building and civic structure of the period. The architects aimed to elevate the ordinary building requirements logically and artistically into an egalitarian building that could be appreciated and occupied by everyone.
In the case of Town Hall House, the building's aesthetic significance is important because it was designed to consciously relate a modern, concrete office building to its 19th century neighbours – St Andrew's Cathedral and Sydney Town Hall.
Sydney Square is an open plaza between Sydney Town Hall and St Andrew's Cathedral created in the 1970s as part of the development of Town Hall House. A public square was first envisaged for this area in the early 19th century.
The idea for a space for the community to gather was very important and was incorporated into all future iterations of the square. This includes the shopping arcade we now see underneath, giving pedestrian access from Kent Street to Town Hall station.
The shared spaces, including the links and bridges, allow easy access to both buildings, giving a neighbourly feel. The 23 stories of Town Hall House rise without intruding too much on the view of Sydney Town Hall from the front and from the square.
Town Hall House was built as office space for City of Sydney employees and continues this use today. Before the completion of Town Hall House in 1977, employees were scattered across offices in the Queen Victoria Building, and in 2 buildings behind the town hall: Block A and the Simmons building.