Citizenship ceremonies
We hold regular citizenship ceremonies to welcome new Australians.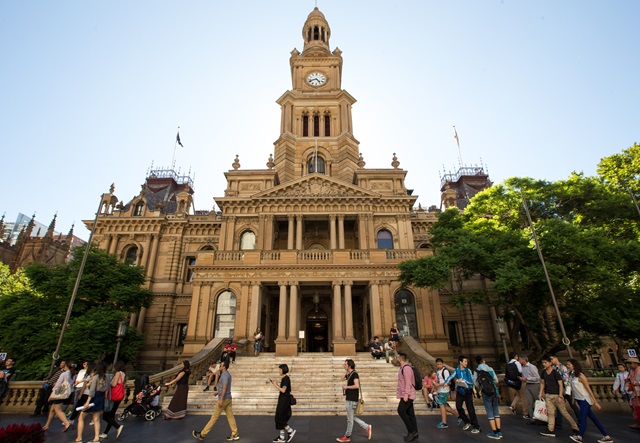 Office of the Lord Mayor
Protocol Unit
The Department of Home Affairs has advised citizenship ceremonies will now take place online through a secure video link so people can safely become Australian citizens during the Covid-19 pandemic.
You'll be sent an email invitation from the NSW ceremonies team. There's no need to contact the Department of Home Affairs or the City of Sydney as you'll be invited to a ceremony in order of your approval date.
Ceremonies held online are one-on-one with the presiding officer from the Department of Home Affairs. You'll be required to make a pledge of commitment to Australia. If you're not in Australia, you won't be allowed to have an online ceremony.
As soon as we're able to do so, we look forward to recommencing face to face citizenship ceremonies with Lord Mayor Clover Moore at Sydney Town Hall.
If you would prefer to wait for one of these ceremonies, you may decline the invitation to attend an online ceremony. The dates for face to face ceremonies are yet to be confirmed.