Climate action for workers
Whether you work for a big or small business – in an office, shop or cafe, there are things you can do to fight climate change. Here's where we'd start.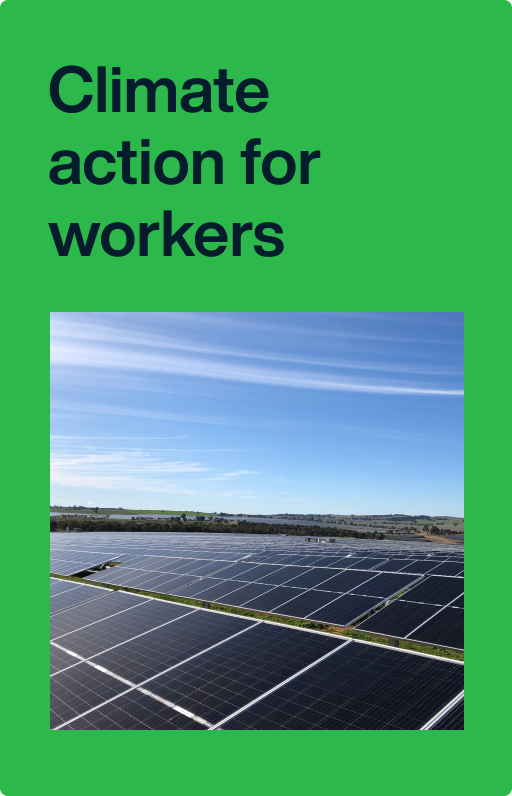 Switch to GreenPower
The single best thing you can do for the environment today is switch to a 100% GreenPower-based electricity plan.
Call your electricity provider and start the conversation with, "I want to switch to 100% GreenPower for the same or better rate that I am paying now, or less."
Read our guide How to Negotiate the best GreenPower Electricity Deal and learn how GreenPower works.
Use low-emissions transport
Take advantage of the city's cycleways with a bike, walk to your destination or catch public transport.
Choose a bank that doesn't invest in fossil fuels
Many banks lend to companies that produce fossil fuels – change your bank to one that doesn't. Visit Market Forces to compare the fossil fuel investment positions of financial institutions.