Sydney busking code
Your guide to street performance in the City of Sydney area. All buskers in the city are to follow this code.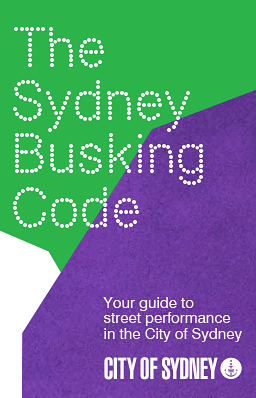 The busking code is our guide to busker etiquette and pitch sharing arrangements in the City of Sydney area.
Takeaways
Busking acts in Sydney are grouped in 3 categories: low impact, high impact and extended duration acts.
Sydney buskers are ambassadors for the cultural life of the city and values we celebrate: diversity, respect and inclusion.
Special busking sites have further conditions or operating systems including Martin Place, Hyde Park, QVB forecourt and Pitt Street Mall.