Urban habitat creation guide
How you can help native animals in the city by creating native gardens and habitat.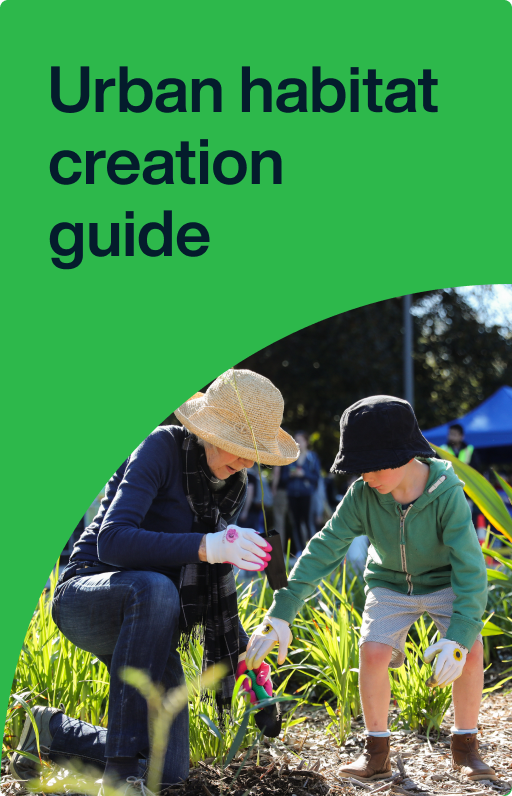 Why is it important?
Many local animals and native plants need help to survive in our city.
Some animals have adapted to urbanisation, but many have disappeared or are now only found in small numbers. Frogs, small birds, lizards, owls, microbats and other small mammals such as the bandicoot are struggling in our city. Read more about these priority species in our urban ecology strategic action plan.
What you can do
All of us can help.

A simple way is to create 'habitat gardens' – in our backyards, on our balconies, in common areas, or community spaces like local schools.

Native gardens provide a safe and welcoming environment for native animals. More of these green spaces also helps make our city healthier and more liveable. Being close to nature lowers stress, boosts immunity, increases creativity, and helps us think and feel good.

We've written a guide to encourage everyone in our community – residents to businesses, community groups to developers – to participate in greening our city.