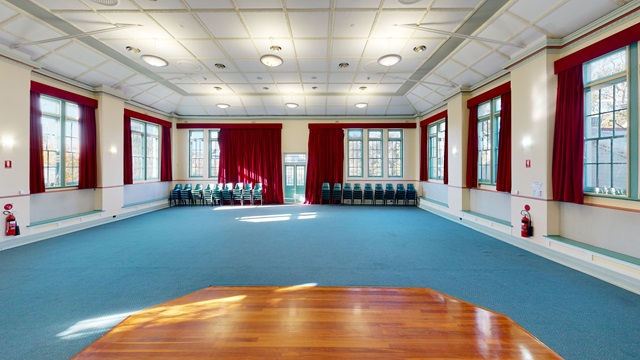 An accessible venue suitable for functions, community meetings and conferences with 2 halls available for hire.
Close to transport

included

Redfern train station is within walking distance.

Kitchen

included

A refurbished kitchen is located on the first floor, which is serviced by a lift.
Onsite mobility parking

not included

Mobility parking within 300m

included

1 mobility parking space is located at 109 Garden Street (around 100m from venue) in southern direction.

Level access entrance

included

Side entrance has level access for people who use a wheelchair.

Entry door type

included

Manual

Floors

included

2

—

venue spaces located on 2nd floor.

Lift

included

Accessible toilets

included

Lift access and accessible toilets on both levels.

Ambulant toilets

included

Changing places facilities

not included

Hearing support system

included

Hearing loop at the front of the hall for people who are hearing impaired.