Archibald Memorial Fountain restoration and conservation works
We're restoring and conserving this great work of public art for future generations.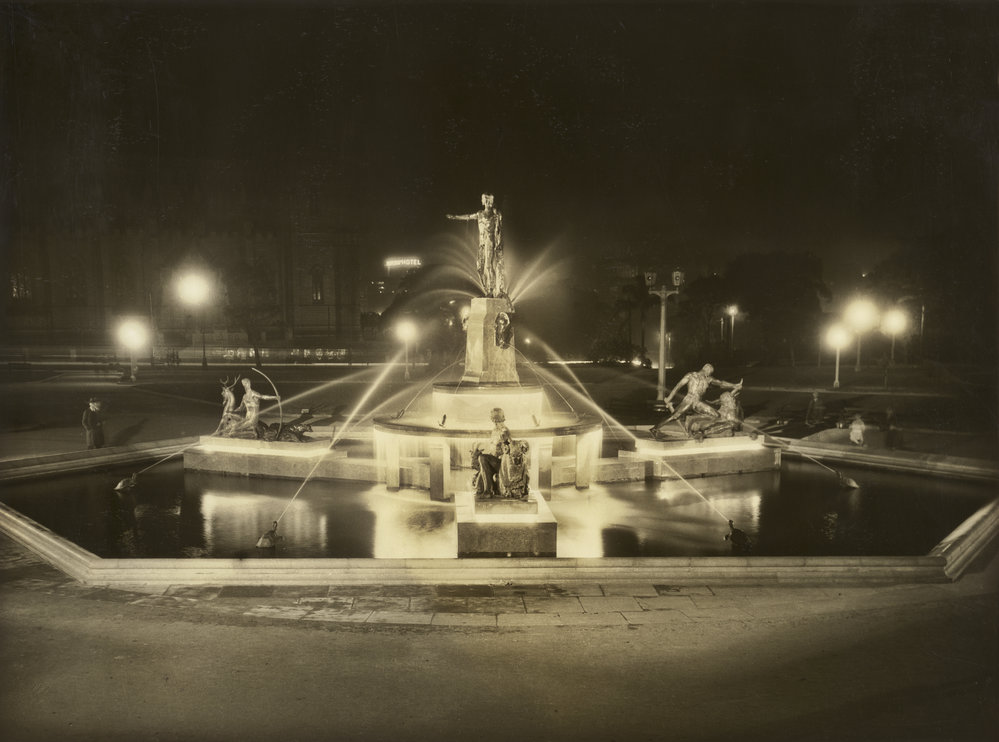 Project Status:

Completed

Works were completed in December 2022.
What we're doing
We're restoring and maintaining the Archibald Memorial Fountain in Hyde Park north to ensure its function and to preserve it for future generations. The fountain is of national significance as a great work of public art.
Works include:-
heritage conservation
structural
waterproofing
hydraulic, electrical and mechanical service works.
History of the Archibald Fountain
The Archibald Memorial Fountain is an iconic landmark in Sydney's Hyde Park. It was created by French sculptor François-Léon Sicard, following a bequest from its namesake Jules François Archibald. The memorial is located in Hyde Park north, at the centre of Birubi Circle, and at the intersection of the main avenues crossing Hyde Park. It is surrounded by grassed areas and park benches, making it a popular spot for locals and tourists alike to take photographs, or simply sit and enjoy the space. The fountain is accessible from Elizabeth Street, St James Road or College Street.
The fountain commemorates the association between Australia and France in World War 1. It draws its themes from Greek antiquity and is an important example in Sydney of the classical revivalist sculpture of the 1920s and 1930s, known as art deco.
The fountain is approximately 18m in diameter and is in the shape of a hexagon. The artist, Sicard chose a mythical theme to express his message through the medium of a fountain. A bronze Apollo, the central raised figure standing approximately 6m high on a central pedestal, dominates the other mythical figures of Diana, Pan and the Minotaur. Behind Apollo a large arch of fine spray represents the rising sun and accentuates his dominant position. At Apollo's feet, water sprays from horses' heads into a series of 3 basins. Tortoises in the large hexagonal basin, and dolphins in the middle one, direct jets of water towards the centre.
Although commissioned to honour the association forged in war, the work was also to look forward to peace and Sicard allowed the peace theme to dominate.