New skate ramp in Waterloo
About 50 skaters flocked to the outdoor space and tried out the 1.5m-high half pipe addition to Fernside skate park.
Project Status:

Completed

The surface of the half-pipe at Waterloo Oval has been improved.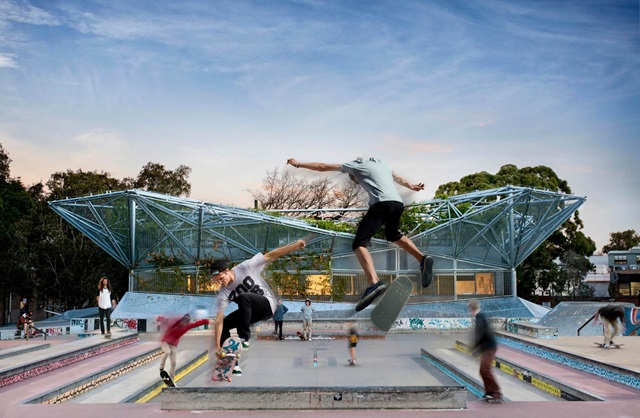 Darren Picklum
Project Officer – Park Services
What we're doing
Designed by Fernside's creator, Chad Ford, and built by Hargraves Landscapes, the 11m by 11m concrete structure helped put the 'stoke' in a 'skate jam' staged by the Sydney Skateboard Association and Crew Clothing. The $130,000 Waterloo ramp opened early to coincide with school holidays.
Fernside, a 920sqm concrete skate park, was the first of its kind in the area when it opened in mid-2006, about 6 months after a half pipe at Federal Park in Annandale.
Impacts and disruptions
The skate park was closed from Monday 6 to Friday 10 June 2016, while the work took place.
The upgrade will help ensure a safe and high-quality skate ramp for skateboarders to enjoy.
Works included:
repairing the joins and cracks in the surface
grinding and sealing the surface to make it smoother and protect it.
We also resealed the main skate ramp's surface.