Code of meeting practice
Applies to all Council and committee meetings of which all members are councillors.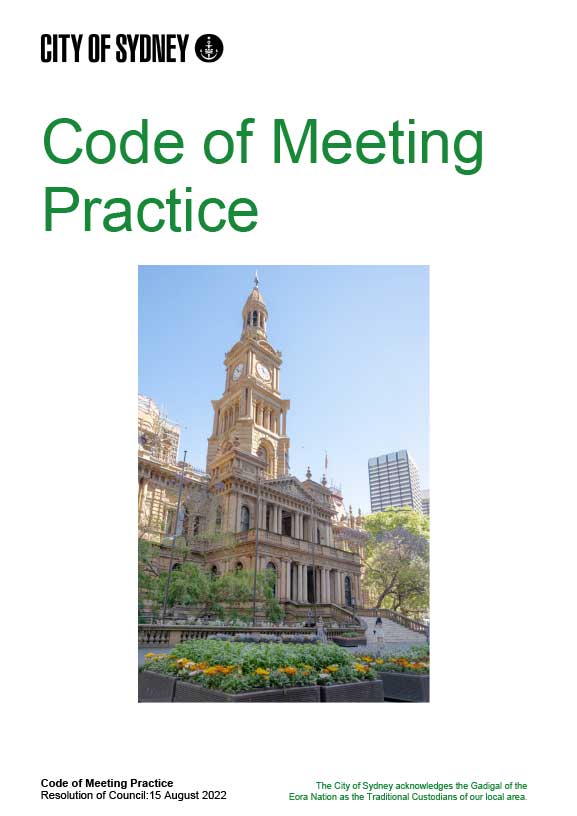 Takeaways
The code of meeting practice has been implemented to ensure all Council meetings are:

consistent, orderly and efficient
fair and respectful for all councillors and other meeting participants
conducted with transparency and clearly defined rights and obligations for Councillors.

The code is based on the Model Code of Meeting Practice for Local Councils in NSW, with additional provisions for Council.
Council adopted the code in August 2022.