Sydney New Year's Eve 2021
News and updates about Sydney New Year's Eve 2021.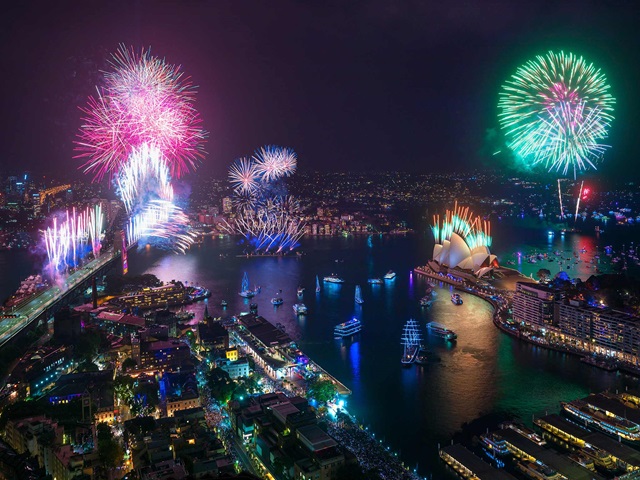 News and updates
Subscribe for news and updates about Sydney New Year's Eve 2021.
To ensure the safety of residents, businesses, visitors and staff, unfortunately the 9pm fireworks on Sydney New Year's Eve 2021 will not go ahead.
Last year, given the increased health, transport and crowd management challenges during the pandemic, the NSW Government took temporary custodianship of Sydney New Year's Eve celebrations.
There were restrictions on travel and public gathering and the 9pm fireworks were cancelled to avoid attracting and mixing of large crowds on public transport and around the foreshore.
The 2021 Sydney New Year's Eve event will be managed by the City, and given the continuing health concerns related to the pandemic, will be required to meet the current Public Health Order at that time.
For an event the scale of Sydney New Year's Eve, contracts are signed and money spent months in advance. The difficult decision had to be made to follow the State Government's 2020 event for a limited, Covid-safe New Year's Eve.

The fireworks always generate very large crowds and the two separate displays result in the cross over of large numbers of people leaving for one show and arriving for the next.
The 9pm fireworks traditionally attracts families with younger children, most of whom will still be unvaccinated by New Year's Eve.

In the current climate, limiting this mixing of crowds will ensure the event can be managed in the most Covid-safe way for all attendees and staff.

We are advised that it is likely the delta virus will still be circulating in the community to some extent come the end of the year, so our plans will allow the event to remain resilient in the face of the changing health situation and Public Health Orders.
Last updated 21 September 2021