Meals On Wheels volunteers
Help deliver prepared dishes to our clients at home.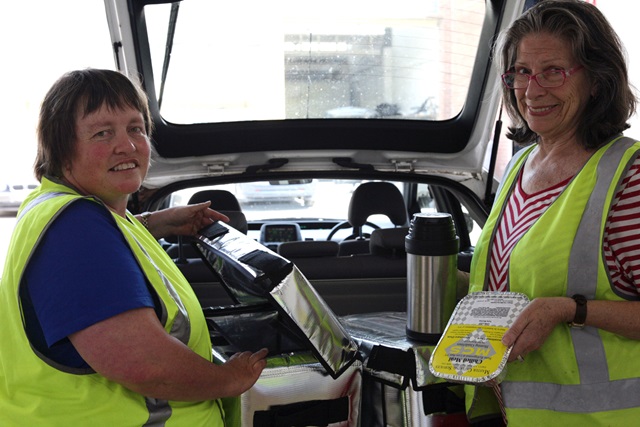 Meals On Wheels Coordinator
Please contact for more information about volunteering.
Meals on Wheels
Our volunteers play a vital role to ensure we are providing the best possible service. Volunteers deliver nutritious meals and provide regular social contact to our Meals on Wheels clients at home.
Full support is provided as you work across numerous suburbs in our local area and parts of Sydney's inner west (Annandale, Balmain, Birchgrove, Leichardt, Lilyfield, Rozelle, Tempe).
Benefits of volunteering
Volunteering has many benefits and can be a highly rewarding experience. Apart from the satisfaction of making a positive difference, volunteering is a great way to:
meet new people

get to know the local community and area

improve self-confidence

improve mental and physical health
gain new skills and experiences
boost your resume and career prospects.
The position currently available is for a Meals on Wheels deliverer.
Deliverer
To work in this role you need to be:
able to work with older people and people with disability
reliable and punctual
have good oral and written communication
able to work in a team environment.
Deliverers need to have their own vehicle and a current driver licence. We'll reimburse travel costs.
Volunteer shifts are weekdays from 11am to about 1pm. You can nominate your days however an ongoing commitment of at least 1 shift a month is required.
Successful applicants are trained in:
safe food handling
disability awareness
Covid-19 safe meal delivery protocols
workplace health and safety.
Essential requirements
You will need to provide 2 names of referees who will be contacted by phone. We must undertake criminal history record checks on prospective Meals on Wheels volunteers.
Meals on Wheels coordinator
Please contact for more information about volunteering.
02 9265 9060