Guidelines for public art acquisitions and deaccessions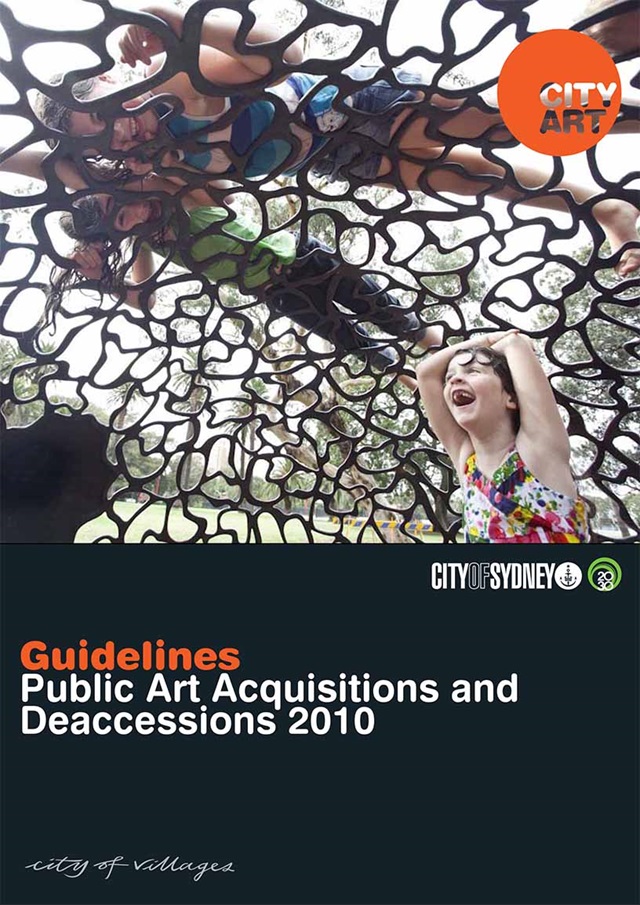 The City of Sydney's City Art Collection includes monuments, memorials, sculptures and fountains located in public spaces. As a collection it reflects the history and creative heart of the City and contributes significantly to the beauty of the public domain.
Public art and other cultural objects are acquired into the City Art Collection through direct commission, or by other means of acquisition on the advice of the City of Sydney's Public Art Advisory Panel. On occasion the City has been the recipient of gifts by private individuals or transfers of artworks by other authorities or developers. These guidelines provide a process and criteria for new works regardless of their provenance.
The collection is carefully maintained by the City and a Conservation Plan ensures the longevity of significant items which have become degraded over time. It is sometimes necessary to relocate, remove or dispose of an art work or cultural object if there are significant changes to the context in which the item is located, or if the item itself poses a risk to the public or is not able to be maintained. Artworks and cultural objects in public spaces are subject to extreme wear and may also be subject to vandalism and graffiti.
The purpose of this document is:
To ensure that new art works and cultural objects strengthen and reinforce the City of Sydney City Art Policy and the City Art Public Art Strategy, and are consistent with the Council's Sustainable Sydney 2030 vision for Sydney
To ensure that the deaccessioning, removal and/or disposal of items in the City's public art collection is carried out ethically and thoughtfully.