City centre public art
Public art will play a major role in the city's transformation.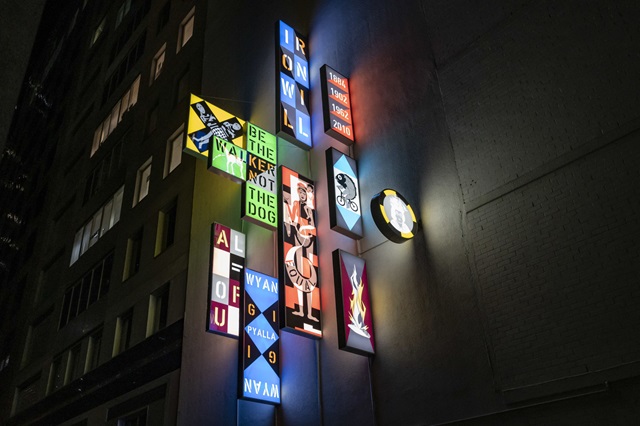 The city centre public art plan launched in June 2013 is part of our $220 million contribution to the NSW Government's light rail project.
This project has transformed the city with major public domain upgrades, including new infrastructure and the pedestrianisation of George Street.
New public art created under this plan is enhancing well-known features, highlighting important places and magnifying ideas that have shaped the city.
City transformation
The first 3 artworks chosen are Junya Ishigami's Cloud Arch, Tracey Emin's The Distance of Your Heart, and Hany Armanious' Pavilion.
"These works all rise to the most challenging brief to bring a focus, distinction and richness to Sydney's vision for its prime civic spaces through the creativity of the world's best artists. Together, the 3 form a rich tapestry that will add memorable contemporary works of art that are unique to place and time," the panel said on reaching its decision.
The artworks are the first 3 projects from the city centre public art plan, which we developed in collaboration with Sydney-based international curator Barbara Flynn.
We unveiled the first of these works, Tracey Emin's The Distance of Your Heart in 2018.
The Cloud Arch and Pavilion artworks are on hold. We will revisit Cloud Arch as part of the Town Hall Square project at a later date.
Women in vivid colour
Inspirational women, transformative dates and strong symbols all feature in ten striking lightboxes at the end of Reiby Place.
Patchwork of Light by Lara Schnitger launched for International Women's Day in March 2020.