Design and install decorative and light installations for Dixon Street Mall during Sydney Lunar Festival
We invite tenders to create works in 2024 and 2025, with an option to extend to 2026.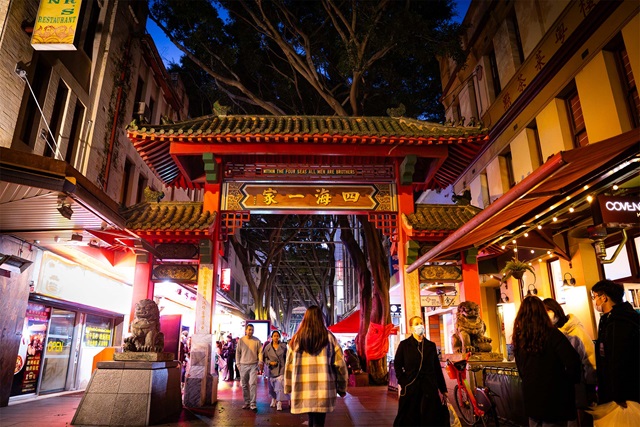 Applications closed on 21 September 2023
We're seeking a supplier to design, install and remove decorative and light installations in Dixon Street Mall as part of Sydney Lunar Festival 2024.
Sydney Lunar Festival 2024 celebrates the Year of the Dragon. Festivities include 12 zodiac lanterns along George Street, Sydney Lunar Streets in Haymarket, dragon boat races and more than 80 associated events.
You must demonstrate a meaningful connection with a cultural community that celebrates Lunar New Year.
Application guidelines
The decorative and lighting installation needs to have a high visual impact for Dixon Street Mall and the design for Sydney Lunar Festival 2024 must include a prominent dragon feature.
The installation should have significant impact and size to serve as the primary decoration for DIxon Street Mall. The decorative and lighting installation will be presented outdoors for about 3 weeks. The structures may also provide infrastructure for lighting and other decorative elements.
You'll be responsible for all aspects of the design and build of the installation including:
design of artworks
manufacture
hire or supply of materials
transportation
installation
engineering sign-off
removal of structures
regular maintenance checks and repairs if required.
You'll work closely with our Sydney Lunar Festival team.
These services are required for the 2024 and 2025 Sydney Lunar Festival, with an option to extend to cover the 2026 Sydney Lunar Festival.