Be an official Sydney New Year's Eve 2022 photographer
Up to 7 applicants will capture the program of events.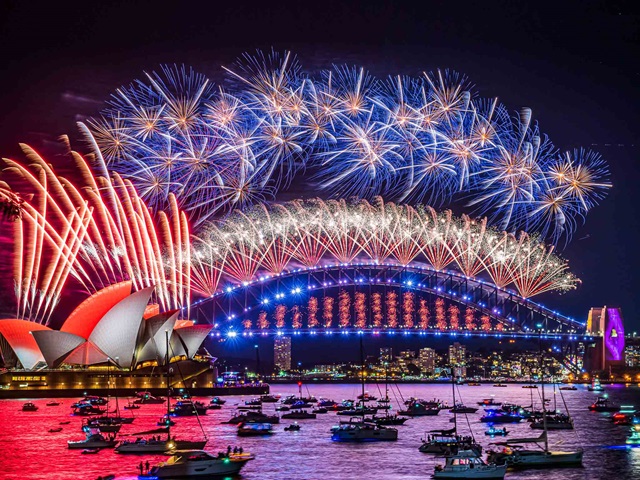 Applications now closed
Successful photographers will notified on 17 September.
Selected photographers will be required to attend regular meetings with the City of Sydney before the event and site visits where necessary.
James Adams
Marketing Communications Manager
The Sydney New Year's Eve photography team will capture the Welcome to Country, pylon projections starting at 8pm, 9pm Calling Country fireworks, midnight fireworks and the general atmosphere around the harbour.
We'll select up to 7 photographers to be based at on the ground and elevated locations.
Locations for each photographer are still to be determined, but may include:
Mrs Macquaries Point
Sydney Opera House
Circular Quay
The Rocks
Blues Point Reserve
Kirribilli
Observatory Hill
Fast turnaround and supply of images is critical, with photographs required during and immediately on completion of the 9pm and midnight fireworks.
Photographers will be supplied with a link to a file sharing platform to upload images for distribution.
Images are shared and published no more than 10 minutes after each show, with the full balance of images required no later than 2 January 2023.
Preferred shooting location
You'll be responsible for securing access and any other required permissions. We'll help arrange access to official areas under our authority.
If you don't have a preferred shooting location, we can work with you to determine positions and associated costs such as venue hire or security access which, pending review and approval, can be added to your quote after being engaged.
Licensing
The photographer will agree to grant us an exclusive license for the supplied images with no set time limits or other constraints.
We'll credit the photographer in the following manner: City of Sydney / Your name.
Images will be distributed with the following restrictions:
The City of Sydney holds the copyright in this image and provides access to this publicly distributed image for editorial purposes only. No archiving, commercial use or third-party distribution of the image is permitted without prior written consent from the City of Sydney. When using content for editorial purposes, you must include the following image credit adjacent to the content: " City of Sydney/Photographer's name"
Evaluation
Applications will be evaluated according to:
experience and qualifications of lead photographer, assistants and support team
experience with low-light or fireworks photography
capability and processes to ensure fast image delivery
experience photographing large-scale events.
The total price will be considered in addition to the points above when evaluating the responses. However, price alone will not be used during the selection process.
General contract terms 
Selected photographers will be required to accept our general contract terms.