Development application exception for solar panels in heritage conservation areas – Guideline
You may not need a DA to install solar panels in heritage conservation areas if the works are in line with this document.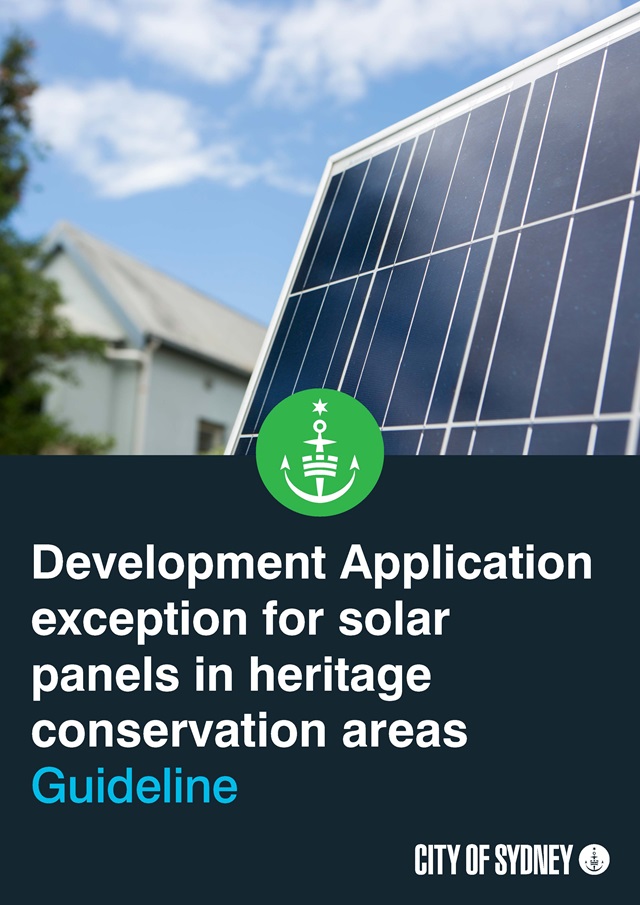 Takeaways
In June 2019, we declared that climate change poses a serious risk to the people of Sydney and should be treated as a national emergency
In October 2020, we resolved to investigate planning policy changes which encourage greater uptake of sustainable and energy efficient infrastructure for dwellings. We balanced the climate emergency response with heritage protection measures.
This guideline supports the installation of solar panels in a way that protects the character of our heritage conservation areas.