Clothes swaps
If you have clothes in excellent condition and want to update your wardrobe, register for one of our free clothes swaps.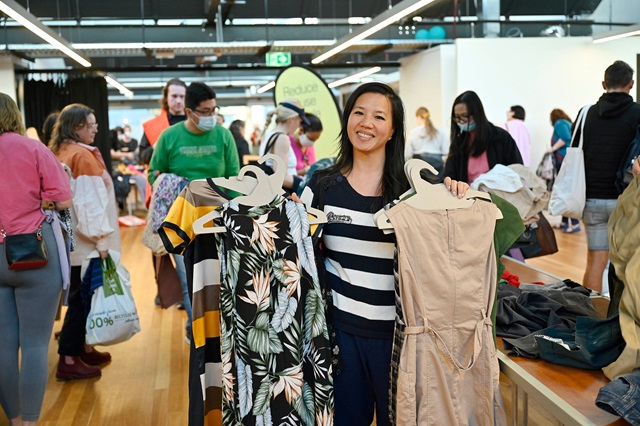 Times
Check in

11am to 12 noon

Swap

12:15pm to 1:15pm
How to take part
These events are for residents who live in the City of Sydney's area. All ages and styles are welcome.
Tickets are free but spaces are limited.
Our next clothes swap will be held in Potts Point on Saturday 4 November. Tickets will be available 1 month before.
On the day
What to bring: Up to 5 items of clothing in excellent condition to swap – check what items are accepted below.
Check in: We'll help you check in, confirm your items are suitable for swapping and exchange your items for tokens. Each token can be swapped for 1 item of clothing. Be sure to arrive within the 1 hour check-in period so you can start swapping on time.
Swap time: You'll have 1 hour to browse all the clothing and find your 'new' items.
Keep swap etiquette in mind: To ensure our clothes swaps are fun and safe for all, certain behaviours won't be tolerated. Please don't run or hoard clothes. If you no longer want an item, return it neatly to the rack or table.
At the end of the swap: Take your treasures and tokens to the check-out desk.
Check what items are accepted
Leftover clothes
They're donated to a local charity to be rehomed.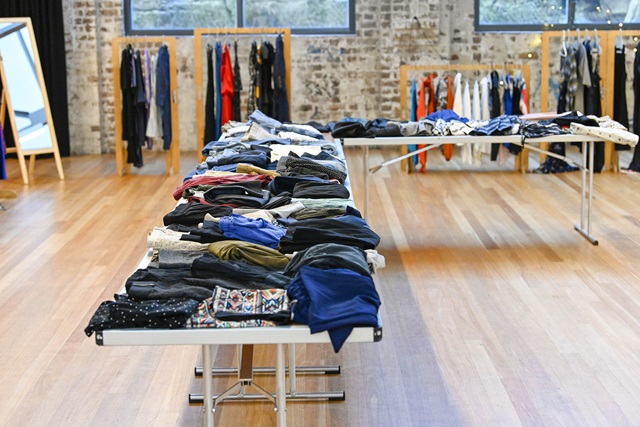 Next events
Add these dates to your calendar. Tickets will be available 1 month before each event.
Saturday 4 November 2023 – Potts Point clothes swap
Tips to make the most of your wardrobe