Smart green apartments
We've helped more than 200 buildings save thousands of dollars each year on running and maintenance costs.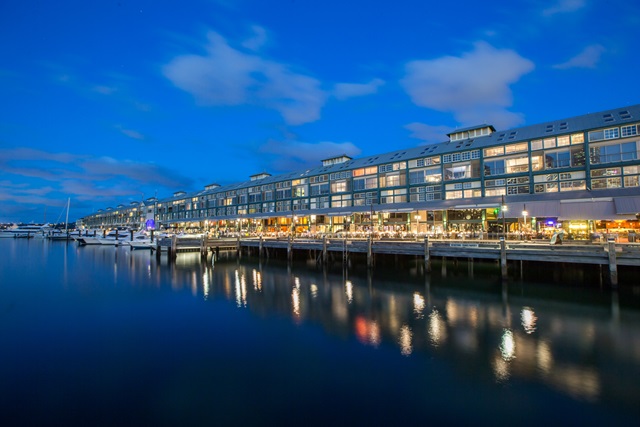 Got questions?
We'd love to hear from you!
Get free expert advice to reduce your building's water and energy use.
We welcome an annual intake of owners corporations into our program and applications are open now. This could be a great opportunity for you to improve your building and connect with others making impressive upgrades in the apartment community.
What can be achieved
Windsor on Kent, a 32-storey apartment building in Waterloo with 192 apartments, reduced common area energy use by 34% in 6 months. They:
installed variable speed drives
reduced the running time of the carpark ventilation fans
changed the hours plant and equipment was used to capitalise on cheaper electricity rates
made seasonal adjustments to the pump speed of the cooling towers
use online data monitoring to keep an eye on energy consumption and identify problems quickly
All of the Smart Green Apartment tools helped me reduce energy use without impacting the comfort of the people who live here." – Darson Fan, building manager, Windsor on Kent
Program snapshot
If your application is successful, your building will receive:
energy and water assessments - NABERS rating
an energy action plan with recommended improvements
a presentation on NABERS ratings and energy action plans
tailored advice on improving waste management and recycling
a WaterFix program by Sydney Water, if your building meets certain criteria
access to webinars, resources and opportunities to connect with people in other buildings through our leadership network.

Eligibility
your apartment building must be in the City of Sydney local area
your apartment building must have a minimum of 70 residential apartments
your owners corporation (or equivalent) must show a high level of commitment and capacity for improving your building's environmental performance, including your NABERS energy and water ratings and waste management
strata-titled and company-titled buildings can apply, including those that are part of a building management committee/community association/precinct association or other tiered management structure.
How to apply
Download this flyer and share it at your next strata or owners committee meeting


Scan the whole form before you start so you know what information you need to gather.
You will need to upload supporting information such as:
– a minuted strata committee resolution, committing to undertake low cost and no cost improvements, and consider recommendations to change common property at a general meeting (a sample motion is available to help you with this process, see below)
– a copy of the registered strata plan drawing
– copies of most recent electricity, gas and water bills for all accounts paid by the owners corporation.
Buildings will be chosen based on:
capacity and commitment to improve environmental performance and resilience
potential for making big savings – we'll consider issues like the size and complexity of your building, and the amount of energy and water consumed.
Timeline
Entries close: 5pm, Monday 5 September
Applicants notified of outcome: Monday 19 September
Got questions?
We'd love to hear from you!
Join the program
Get your application in before 5pm, Monday 5 September