Inclusive and accessible event guidelines
Provides event organisers with minimum requirements and a best practice framework to enhance access and inclusion across a diverse range of events.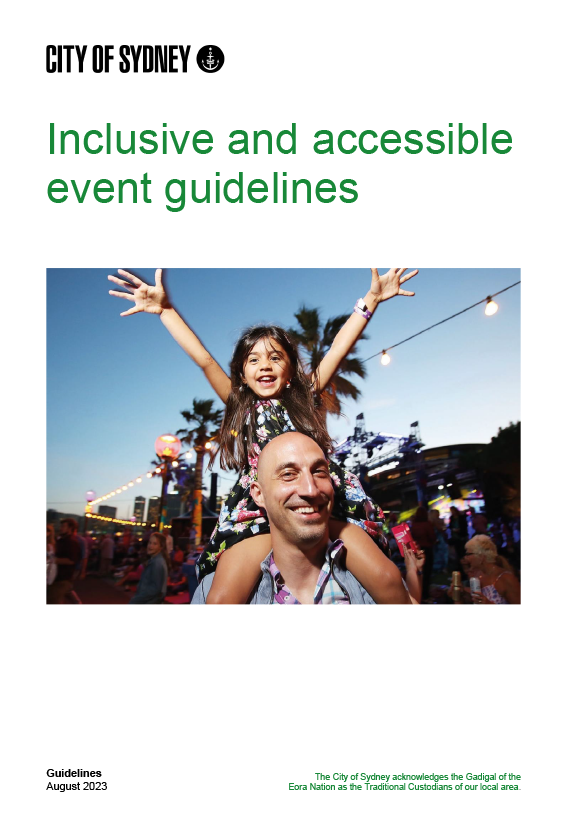 These guidelines apply to all City of Sydney produced events, and events and festivals produced by grant recipients.
The guidelines are also provided to all event organisers who seek outdoor permits for events and festivals in the City of Sydney area.
Takeaways
Inclusive and accessible events provide equitable opportunities for people who live, work and visit our area to enjoy and participate in social and cultural events.
Good access is good for business, with accessible businesses receiving up to 25% more business and added benefits from greater inclusion and customer diversity.
Whether the event is a small community event or a major event across multiple days and sites, these guidelines can be used to provide equitable opportunity and participation for people with disability or access needs.