Reducing waste from events and services: Guidelines for single use items
Helping staff and event managers avoid single use items.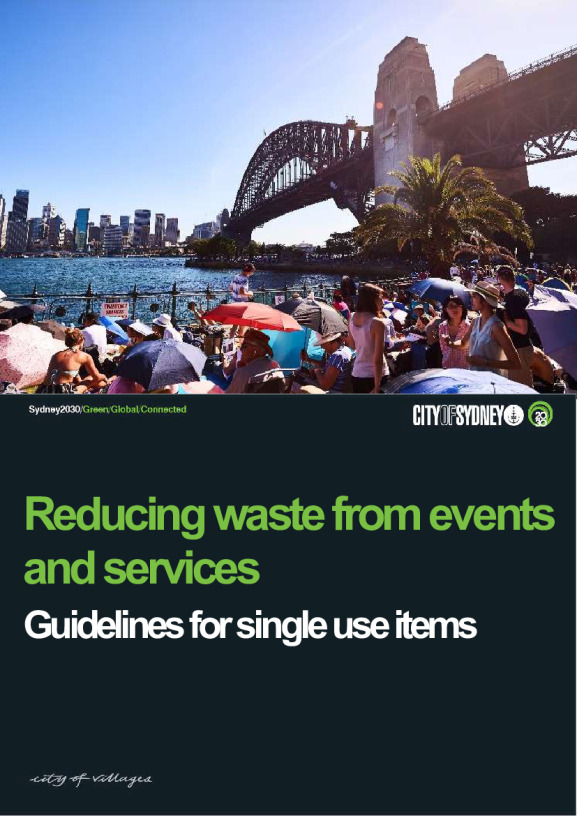 We've developed these guidelines to assist staff and event managers to find more sustainable alternatives to single use items and how to ensure that where waste is generated, recycling is maximised.
The guidelines apply to the delivery of services, events, festivals, markets and programs delivered by the City of Sydney, and those delivered by other entities who hire venues or seek a permit for the use of outdoor venues.