Understanding squalor and hoarding
When people are living in squalor or constantly hoarding items of little value – to the point where their home becomes a health and safety risk – there are often complex reasons for their self-neglect.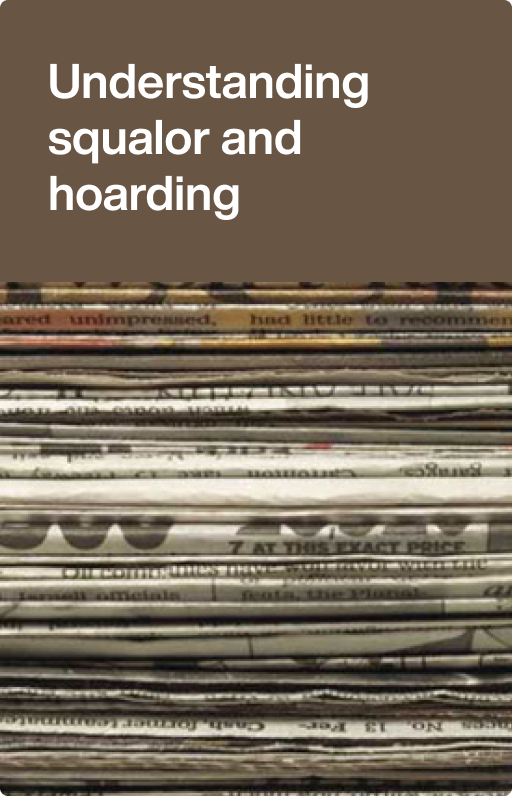 City of Sydney
The local government authority for central Sydney and surrounds.
Level 2, 456 Kent Street

Sydney 2000
When people are living in squalor (filthy conditions), their behaviour may be the result of a number of psychiatric disorders such as depression, obsessive-compulsive disorder, schizophrenia or a physical disorder. They may have dementia or another age-related illness, be suffering a type of trauma, or the effects of substance abuse.
Living in a situation of squalor and hoarding has a huge impact on individuals. They can become even more withdrawn and socially isolated, as personal relationships break down. They may fear eviction from rental properties and be more at risk of health problems. Financial problems are also common.
Neighbours are also at risk as squalor and hoarding situations are fire and health hazards. They can result in vermin and other pest infiltrations too.
Our environmental health specialists have put together a fact sheet on dealing with these issues.
If you're concerned for yourself or about a neighbour, please call us.
What we can do to help
Our officers will visit the home and assess the conditions and risks. They may then refer the matter to a support service, such as Catholic Healthcare, which specialises in assessing and intervening in cases of squalor and hoarding.
Our staff will always try to resolve hoarding or squalor issues informally. If they're not successful and conditions pose a risk to public health, then we can issue an order to have the risk abated.