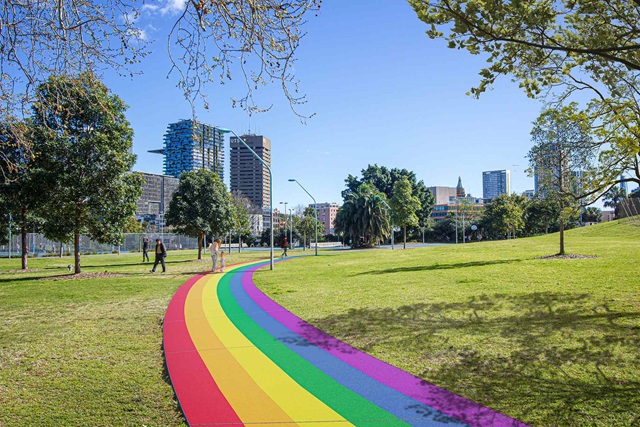 Next to Central station, this 7.5 hectare park offers plenty of green space and recreational facilities including an outdoor pool, sports courts, playgrounds and fitness equipment.
Close to transport

included

Next to Central train station

Barbecues

included

Dog off-leash

included

Dogs are permitted off-leash at all times within the central grass and woodland area bounded by:

North - Cleveland Street
South - Aquatic centre
West - Main shared path
East - Park boundary

Pool

included

The heated pool, which opens year round, is fully accessible.

Exercise equipment

included

Fitness stations are found throughout the park, as well as 2 basketball courts, 1 half-court and 5 tennis courts.

Public toilets

included

Public toilets located within the park near the entry to the pool.
Family fun time
Barbecue and picnic areas have been built with custom-designed tables and seating.
Fitness stations are located throughout the park.
There are 2 playgrounds including an enclosed toddlers' playground.
Equality Green
Follow the rainbow path to Equality Green, part of Prince Alfred Park renamed to celebrate the legalisation of marriage equality in 2017.