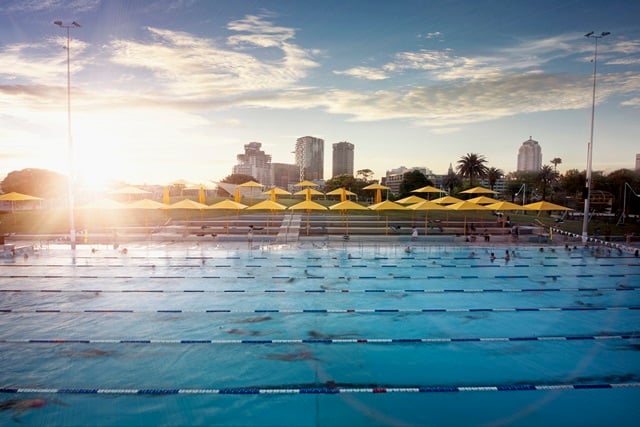 Our first fully accessible heated outdoor pool features a green roof of native grasses to regulate temperature and includes functional public art pieces.
Non-daylight savings
Sunday 5 April 2020 to Saturday 4 October 2020.
Monday to Friday

6am to 7pm

Saturday and Sunday

7am to 4pm

Public holidays

7am to 4pm
Daylight savings
Sunday 4 October 2020 to Sunday 4 April 2021.
Opening hours may change on New Year's Eve and New Year's Day.
Monday to Friday

6am to 7pm

Saturday and Sunday

7am to 4pm

Public holidays

7am to 4pm

Good Friday and Christmas Day

Closed
50m pool

included

Change facilities

included

Close to transport

included

Next to Central train station and near Central Chalmers Street tram stop.

Kiosk

included

Shaded areas

included

The pool is surrounded by bleachers, umbrellas, improved paths, furniture and lights.

Water toys

included

Splash deck with water toys for toddlers.

City of Sydney Aquatic Club

included

Find out more about City of Sydney Aquatic Club and how to enrol through the official website.

Dog off-leash

included

Only in central grass and woodland area bounded by:

Cleveland Street (north)
aquatic centre (south)
main shared path (west)
park boundary (east).

Prohibited areas: Tennis and basketball courts, playgrounds, swimming pool (being upgraded), barbecue areas, fitness stations.

Energy efficient

included

Energy efficient lighting and heating

Water saving

included

Latest filtration systems and water saving fixtures.

Stormwater harvesting

included
Admission fees
Current fees and charges for the 2019/20 season are listed below. All prices include GST.
Concession
360 City Access Card
For residents on a low income. Contact centre for information.
Companion Card
For carers of people with significant and permanent disability.
Free
Family
2 adults and 2 children under 17 years
360 membership
Your pass to enjoy the City's pools and fitness centres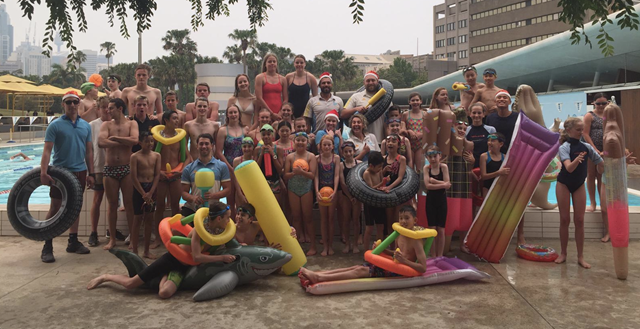 City of Sydney Aquatic Club

The City of Sydney Aquatic Club is a great way for kids of all ages to enjoy competitive swimming. Swimmers from the City's 5 swim schools meet to race and develop the skills needed to take the next steps into competitive swimming.
Also at Prince Alfred Park