Proposal to name Prince Alfred Park lawn Equality Green
Marking the anniversary of the successful marriage equality postal survey.
Project Status:

Closed

Public consultation period

to
Ali Dexter
Senior Project Manager – City Engagement
What we're doing
We are proposing to mark the 1-year anniversary of the marriage equality postal survey by naming the central lawn at Prince Alfred Park Equality Green.
This is the site where on 15 November 2017, 30,000 people gathered in solidarity to rally and hear the results of the postal survey.
Shortly after 10am, the Australian statistician revealed that over 60% of Australians had voted for marriage equality. Cheers and jubilant shouts of "yes" rang out across the park.
This will not change the official name of Prince Alfred Park. Naming the central lawn of Prince Alfred Park 'Equality Green' will serve as a permanent commemorative reminder of a significant event in Australia's history.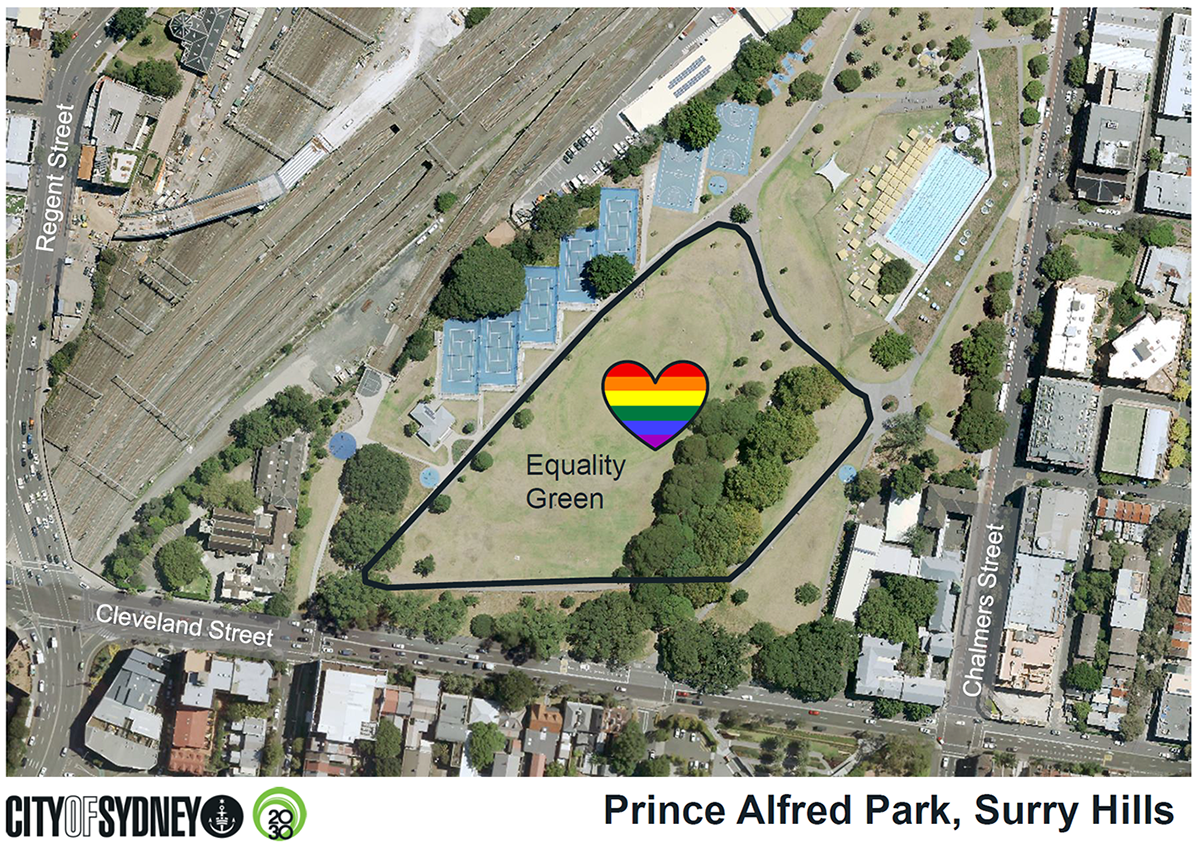 How to give your feedback
You can give your feedback by completing an online form.

Consultation closes at 5pm on Saturday 15 December 2018.

Other ways you can give feedback