Proposed off-leash dog area at Nuffield Park, Zetland
We're planning to make the grass lawn in Nuffield Park off-leash for dogs.
Project Status:

Closed

In response to the feedback we received, the main grass area of Nuffield Park is now an off-leash area. From 213 submissions, 137 (64%) were in support, 71 (33%) were opposed and 5 (2%) were unsure.

Public consultation period

to
Mark Driver
Parks and Recreation Planner
Speak up. Sign up.
Get our regular newsletter to have your say.
Why we're doing this
This proposal is in response to a petition from residents asking us to consider making the park off-leash.
This is part of our work with our communities to promote responsible dog ownership and ensure parks remain accessible and continue to meet the needs of the growing local community. This work is informed by our companion animals policy.
What we're doing
We propose to allow dogs to be off leash at all times on the grass lawn area in the northern section of Nuffield Park. This is bounded by Hutchinson Walk, Ascot Avenue, George Julius Avenue and the park footpath, which runs from east to west through the park.
The rest of the park will remain on-leash and dogs will still be prohibited from the basketball court.
Park signs will be updated with maps showing the boundary of the off-leash, on-leash and dog-prohibited areas.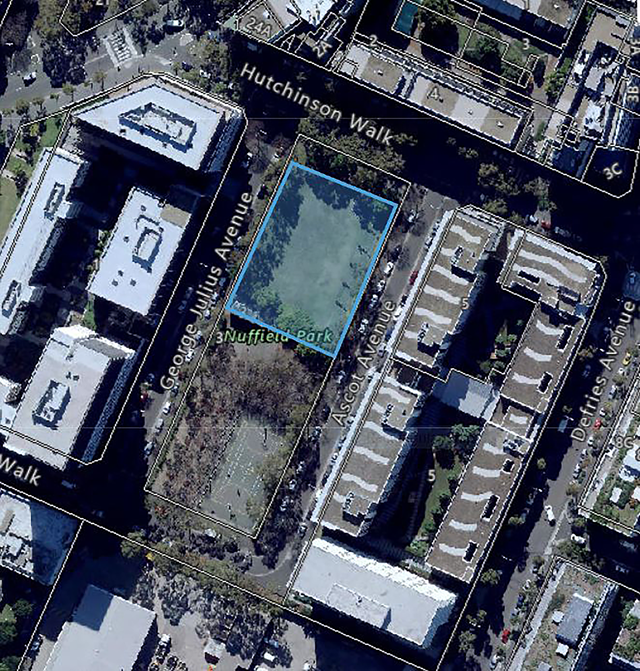 Next steps
All feedback will be assessed at the end of the consultation period. A recommendation will be made at the end of 2021.
How you can give feedback
Consultation closes at 5pm on Tuesday 30 November 2021.
Complete our feedback form

Email or post your feedback

You can also give feedback by email to [email protected] or post to:

Senior Project Officer
Strategic Engagement and Community Relations
City of Sydney
Town Hall House, Level 7, 456 Kent Street
Sydney NSW 2000

Talk to us
Mark Driver
Parks and Recreation Planner
Feedback may be published in publicly available reports at the end of the consultation period. Your name or organisation's name may appear in these reports with your feedback attributed. If you would like your feedback to be kept confidential, please let us know when making your contribution.
Other ways to give feedback
Other ways you can give feedback