Updated design for Saunders and Miller streets, Pyrmont – walking and cycling improvements
In response to feedback, we've developed a second option and seek your feedback.
Project Status:

Closed

Public consultation period

to
Adam Lander
Senior Community Engagement Coordinator
What we're doing
Feedback for the project was positive but our communities raised some concerns about making Saunders Street 1 way.
In response to these concerns we've developed a second design option for Saunders Street. It includes a separated cycleway and retains 2-way vehicle access.
The new design would result in 4 fewer parking spaces in Saunders Street and 11 fewer spaces in Miller Street. The original 1-way proposal would have resulted in 4 fewer parking spaces in total on Saunders and Miller streets.
Propose design options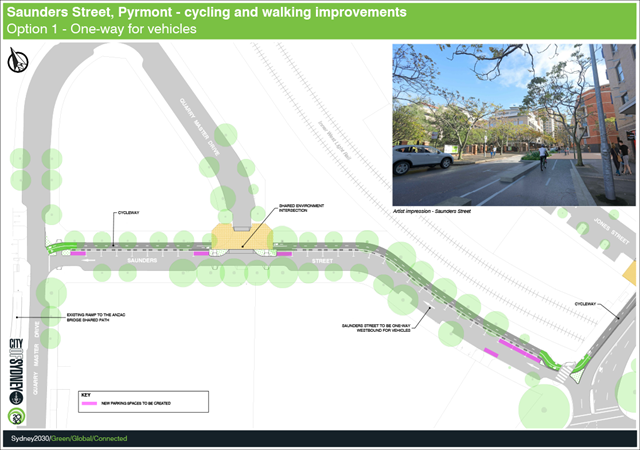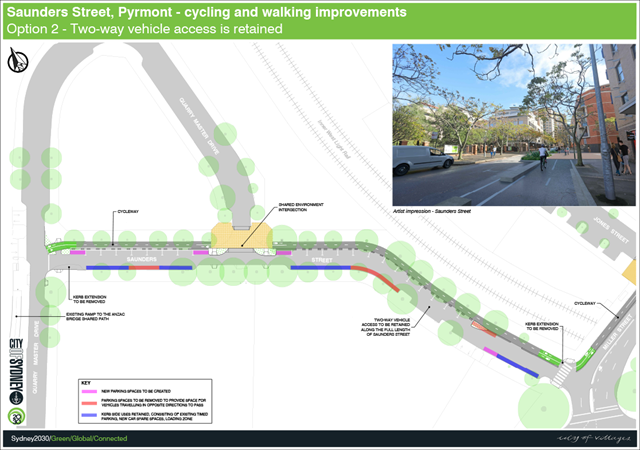 How you can give feedback
Give your feedback by completing an online form.
Consultation closes at 5pm on Tuesday 11 February 2020.

Feedback may be published in publicly available reports at the end of the consultation period. Your name or organisation's name may appear in these reports with your feedback attributed. If you would like your feedback to be kept confidential, please let us know when making your submission.
Other ways you can give feedback