Car share
Residents and businesses in the City of Sydney's area hold over 50,000 memberships to these organisations.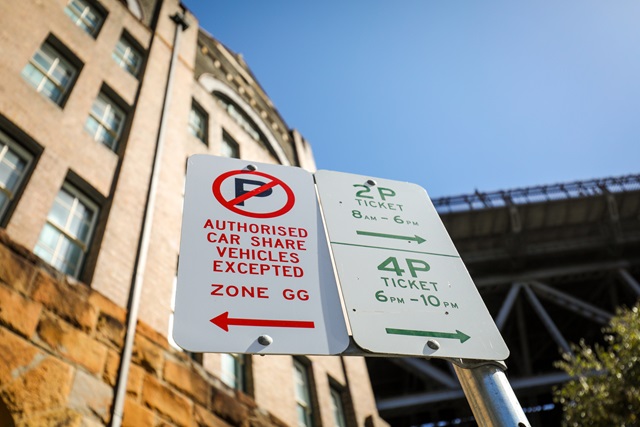 Locate a share car near you
We installed our first car sharing parking space in 2008. Since then, over 800 dedicated on-street car share parking spaces have been added to the network, less than 2% of all kerbside parking. In addition, our local planning controls will increase the number of car sharing spaces provided in new commercial and residential developments.
Car share users typically avoid or reduce car ownership, resulting in fewer cars on city streets, reducing competition for parking and vehicle emissions.
Benefits of car sharing
Car sharing supports community transit and environmental goals, including:
decreasing personal car ownership
reducing vehicle distance travelled
improving urban land use and development
providing affordable access to vehicles for everyone
motivating residents to walk, cycle and take buses and trains
decreasing dependence on fossil fuels while reducing the emission of greenhouse gases.
Information for car share operators