Your feedback on proposed access changes to Liverpool and Palmer streets, Darlinghurst
These changes will create a safe cycleway along Oxford Street and provide more space for people walking.
Project Status:

Under review

Contributions to this consultation are closed for evaluation and review. The project team will develop a plan for traffic management in the area and will invite your feedback on the proposed changes soon.

Public consultation period

to
Craig Ryan
Senior Community Engagement Coordinator
Why we're doing this
We will soon start work on the cycleway on Oxford Street and propose access changes at Liverpool Street and Palmer Street, Darlinghurst.
What we're doing
Work will begin later this year on the Oxford Street cycleway.
The proposed road closure and access changes will create a safe cycleway on one of Sydney's busiest cycling routes, and provide more space and priority for people walking.
This proposal will:
permanently close Liverpool Street at Oxford Street
restrict left turn access from Oxford Street onto Palmer Street.
Proposed closures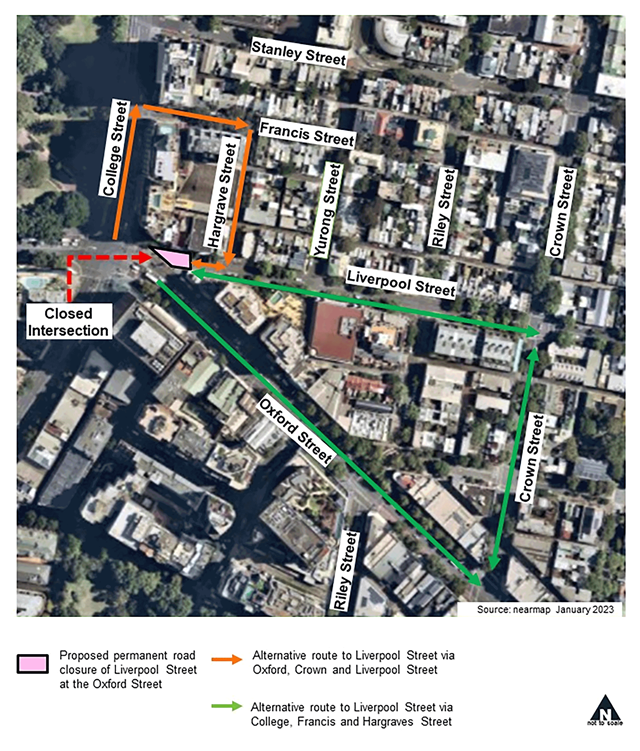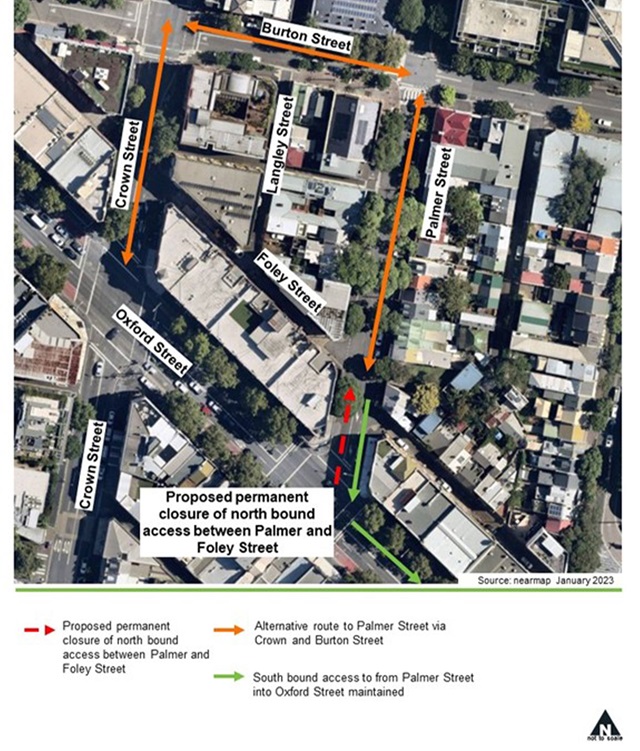 Artist impression: Oxford Street cycleway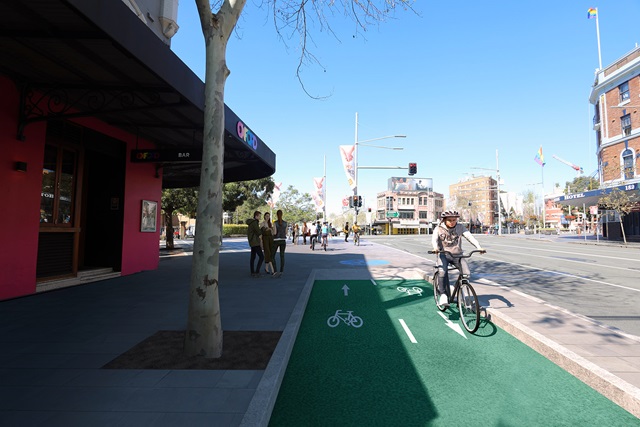 How you can give feedback
Consultation closes at 5pm on Thursday 23 March 2023.
Your feedback must be in writing and emailed to [email protected] or by post to:
City of Sydney
GPO Box 1591
Sydney NSW 2001
Include your name and address and quote reference number X020922.022.
You can also provide feedback to Roads & Maritime Services by emailing [email protected].
Feedback may be published in publicly available reports at the end of the consultation period. Your name or organisation's name may appear in these reports with your feedback attributed. If you would like your feedback to be kept confidential, please let us know when making your contribution.