City centre public art plan
This plan aims to bring inspiring public art with a permanent legacy to Sydney's residents and visitors.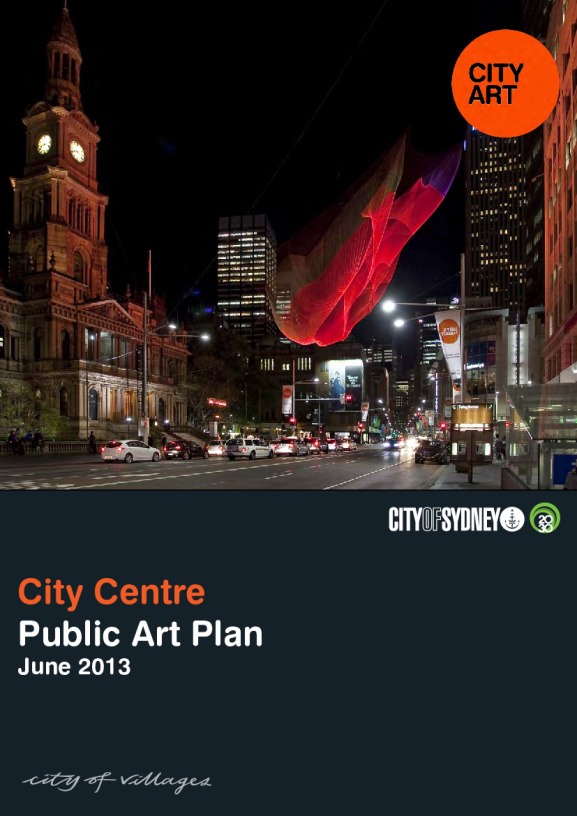 Takeaways
Over the next 10 years, the City of Sydney will bring together an amazing group of artists, appealing to the most inventive and exciting artists working today.
All project briefs for art in the city centre will be fair and inclusive and open to equal numbers of Aboriginal and Torres Strait Islander artists and artists representing the many nationalities that make up Sydney's population.
The plan allows us to carefully choose the right list of qualified artists and keep their project briefs broad to allow these artists to best respond to our sites.
The briefs will seek inventive, state-of the-art projects that also have an element of surprise.