City south public domain plan
Covering the area between Liverpool, George and Elizabeth streets through to Central station.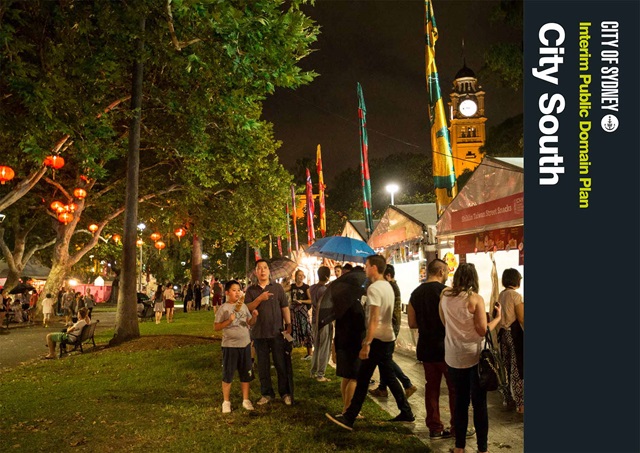 Takeaways
This plan looks at further laneway upgrades and pedestrian improvements along George Street south and Pitt Street, and the transformation of Broadway into a green avenue with more space for people, walking and cycling.
The city south public domain plan also progresses design development for Belmore Park and provides the basis for further stakeholder consultation to develop a coordinated plan for Central Square:

Belmore Park
Planned improvements of the 2.1 hectare Belmore Park will create a safe, welcoming place, improve activation opportunities and provide a better connection to Central station.
Central Square
In September 2020, Council endorsed plans for the City of Sydney to work with Transport for NSW on the development of Central Square and surrounding streets that will become the epicentre of an expanded Central Sydney by 2050 alongside a renewed Central station.

The vision is for a vibrant, youth-focused area day and night, with green spaces for residents, visitors, public transport users, the university population and local workers.