Community safety action plan
Sets out our contribution to making Sydney a safe and resilient place to live, visit, work and study. It describes our commitment to safety and our focus areas for the next 5 years.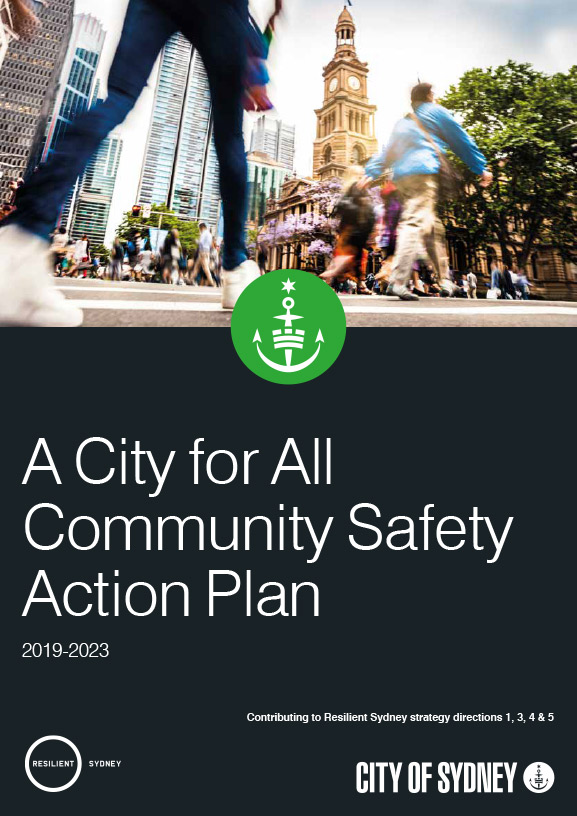 Takeaways
Our local area is home to more than 220,000 residents, and over the past decade had one of the fastest-growing populations in NSW.
On an average day, including visitors and students, it's estimated there are more than 1.2 million people in the city. By 2030, the city's population is estimated to grow by around 46%.
Sydney is recognised internationally as a safe city. In 2016, PwC's major comparative report on global city performance ranked metropolitan Sydney the third-highest of 30 cities around the world in health, safety and security.
Globally competitive cities are liveable cities, and safety is fundamental to the liveability of a city. The actual and perceived safety of our residents, businesses and visitors continues to be a priority for us.
The NSW Government is responsible for law and order, public housing, health and public transport, and leads on responses to these issues.