Reconciliation action plan
Our plan to build and strengthen meaningful relationships with Aboriginal and Torres Strait Islander communities.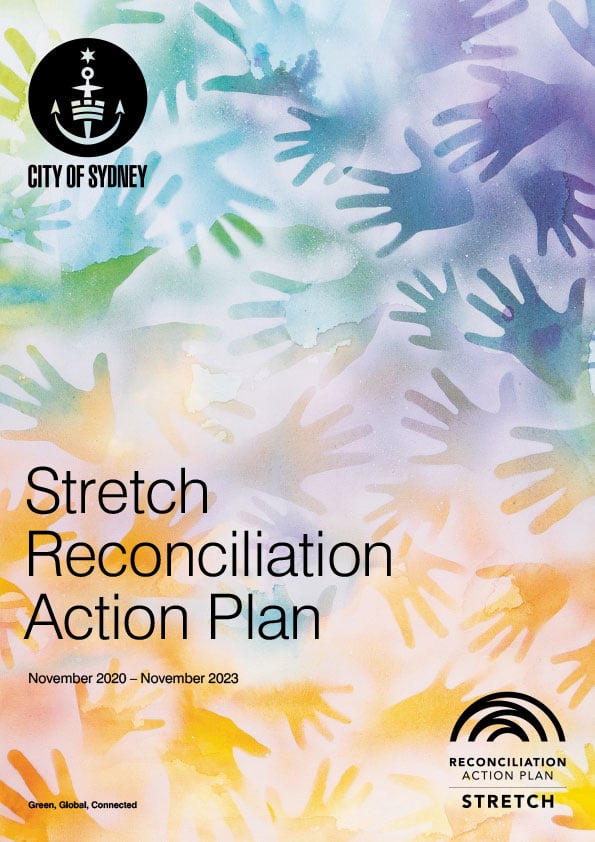 Takeaways
We acknowledge the Gadigal of the Eora Nation as the Traditional Custodians of our local area.
As a contemporary custodian of the City of Sydney, we express deep respect for the traditional custodians and seeks to draw on the sophisticated, resilient and continuous culture of this place. We acknowledge we all stand on sacred land.
Through the Eora Journey, we recognise Aboriginal and Torres Strait Islander histories, cultures and communities, ensuring this fundamental part of our global city is celebrated by everyone. We invite all Australians to be part of this important narrative.
This reconciliation action plan is a call to action for the people in our organisation to make a stand for reconciliation, guided by our values of collaboration, courage, innovation, integrity, quality and respect. It is a call to create a diverse and inclusive workplace, and to incorporate and celebrate Aboriginal and Torres Strait Islander cultures and knowledge in our daily work.
By using these actions to educate and challenge ourselves, we aim to transform our organisation and our communities. This plan seeks to make reconciliation everyone's business at our organisation.
Our previous plan
Our first reconciliation action plan used an Innovate model. It was endorsed in 2015 and helped us engage in reconciliation actions throughout the organisation.