Town Hall precinct public domain plan
Our vision for Sydney's retail and civic heart.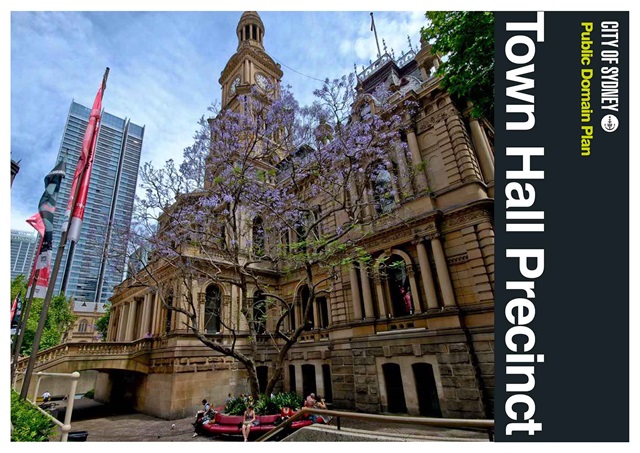 Takeaways
The precinct is defined as the area between Liverpool Street to the south, Harbour Street and the Western Distributor to the west to Druitt Street, George Street to King Street in the north, and Elizabeth Street to the east.
A key objective in the development of the city centre public domain plans is to rebalance space allocation of streets to provide more room for people to walk, cycle and stay.
Projects recommended for consultation and design development include:

Park and Druitt streets
By encouraging vehicles to use the Cross City Tunnel, the surface could be transformed into a traffic-calmed avenue with more space for trees, people, public and active transport.
Pitt Street
By rebalancing the space available in Pitt Street, vehicle lanes could be reduced and widened footpaths made available for trees, seating, outdoor dining and activation.