Urban forest strategy
Outlines our targets to increase the canopy of trees and maximise the economic, social and environmental benefits they can provide.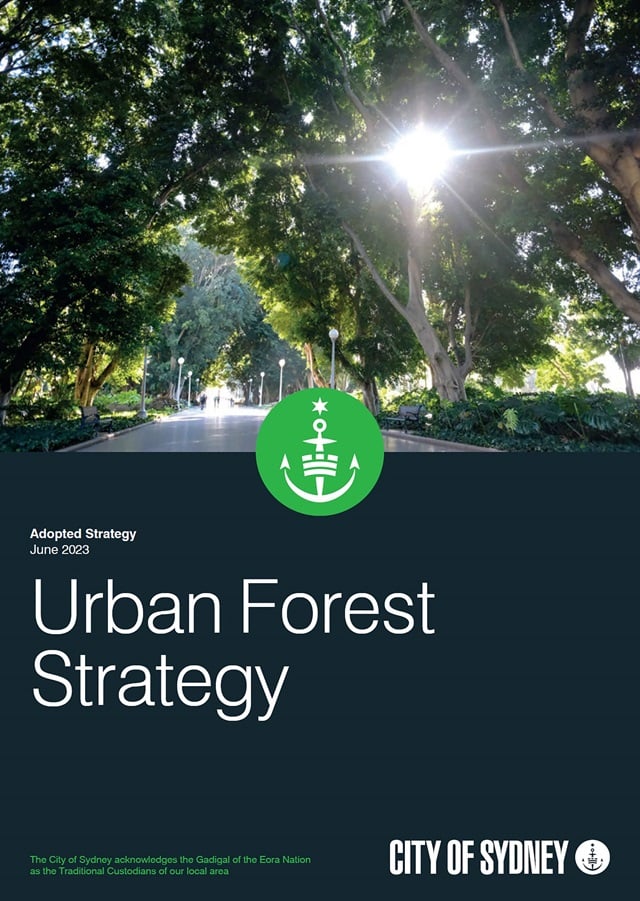 Takeaways
Trees play a vital role in the future of Sydney. They are the largest living things in the urban environment and are a city's life support system. A well-managed urban forest will improve our health and wellbeing, reduce the impact of heat, and bring nature into the city.
This strategy reports on the progress made over the past 10 years for canopy cover and reaffirms our target to increase our overall canopy cover to 23% by 2030 and 27% by 2050, from the 2008 baseline of 15.5%.
As well as achieving our canopy cover targets, other key actions that will help us measure success include:

the equitable distribution of canopy across our local area
an urban forest that includes diverse species and supports habitat for wildlife
and urban forest that is managed for sustainability.
Our approach – 4 directions
Species list
We have also developed a tree species list to help people plant trees that will thrive in our local area.
It has been developed with the assistance of professional arboricultural consultants, academics, landscape architects, an Indigenous consultant and experienced urban forest practitioners.
The list includes 300 tree species, so there is a broad range to choose from, to help guide planting in your property, or within our streets and parks.