Oxford Street strategic review engagement report
This report provides a summary of community engagement we undertook in 2020 to inform our Oxford Street strategic review.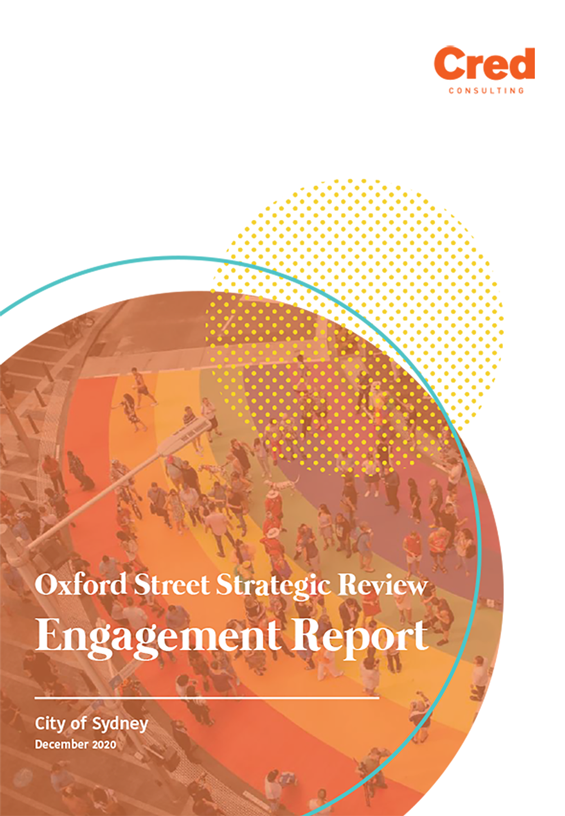 There is strong community support for the intention to revitalise Oxford Street and to protect the area as a loved and valued precinct.
Takeaways
Oxford Street should remain a safe and welcoming place for all, in particular for LGBTIQ communities.
Participants told us they value the strong social, cultural and heritage connections between the Oxford Street precinct and LGBTIQ communities.
Taylor Square is considered a special place that provides an opportunity to celebrate LGBTIQ history and become the heart of the Oxford Street cultural and creative precinct.
These approaches to revitalising the area all received support:

making Oxford Street a cultural and creative precinct
accommodating the right mix of diverse businesses and affordable spaces
reviewing the planning approaches for Oxford Street and surrounds
creating a local destination through events and activations.