Help shape the future of Oxford Street
A review of planning rules for Oxford Street and surrounds in Darlinghurst to secure the precinct's creative and cultural future.
Project Status:

Under review

Contributions to this consultation are closed for evaluation and review. The project team will report back on key outcomes.

Public consultation period

to
Get involved
Lauren Flaherty
Senior Community Engagement Coordinator
Julie Prentice
Specialist Planner, Strategic Planning & Urban Design
What we're doing
We're investigating planning changes to breathe new life into Oxford Street and to secure the area's creative and cultural future.
Planning rules can help support more cultural, creative, entertainment and late-night activities.
Oxford Street is loved for its rich and varied cultural history. It is a sacred walking track of the Gadigal people of the Eora nation. For many years, it has been an iconic destination for nightlife and shopping. It is home to the annual Mardi Gras Festival and parade, and in 2023, Sydney WorldPride. With major institutions including the National Arts School and the UNSW School of Art and Design, as well as clusters of creative businesses, we have identified Oxford Street as the focal point for a wider creative and cultural precinct in our local strategic planning statement City Plan 2036.
Planning rules about uses, height and the form of buildings can help support more cultural, creative, entertainment and late-night activities. These can include live entertainment and art, craft, design, architecture, media, film, technology and meet-the-maker businesses.
We want to know what you think Oxford Street and surrounds should look and feel like in the future. We invite you to explore Oxford Street, reflect on the history of the area, observe its current nature, and give us your valuable input to help shape the future of Oxford Street.
How you can give feedback
We have a range of ways you can get involved in sharing what you love about Oxford Street and surrounds, and your vision for the future.
Our online feedback will close at 5pm on Tuesday 3 November 2020.
Later this year we will hold workshops and meetings with residents, landowners, businesses and other interested groups to talk more about the experience, character, and built form of Oxford Street now and in the future.
We will consider all feedback and prepare any new planning rules for public exhibition in 2021.
Feedback may be published in publicly available reports at the end of the consultation period. Your name or organisation's name may appear in these reports with your feedback attributed. If you would like your feedback to be kept confidential, please let us know when making your submission.
If you have any access or communication needs please contact Lauren Flaherty on 02 9288 5883 and we will be happy to discuss your needs.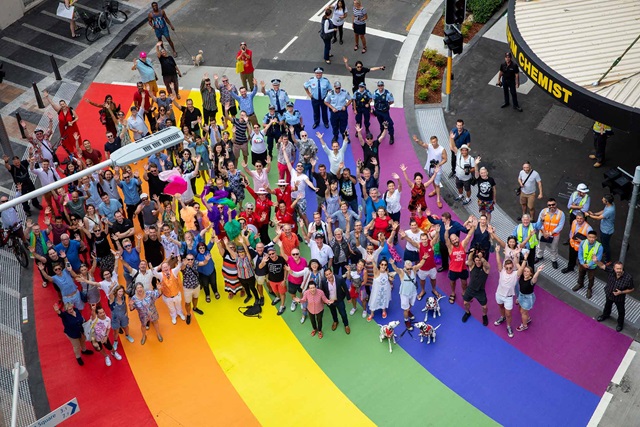 Other ways to give feedback