Sydney ambassadors
Our Sydney ambassadors advise visitors on all the city has to offer such as Sydney's world class shops and restaurants, theatres, museums, galleries and tourist attractions.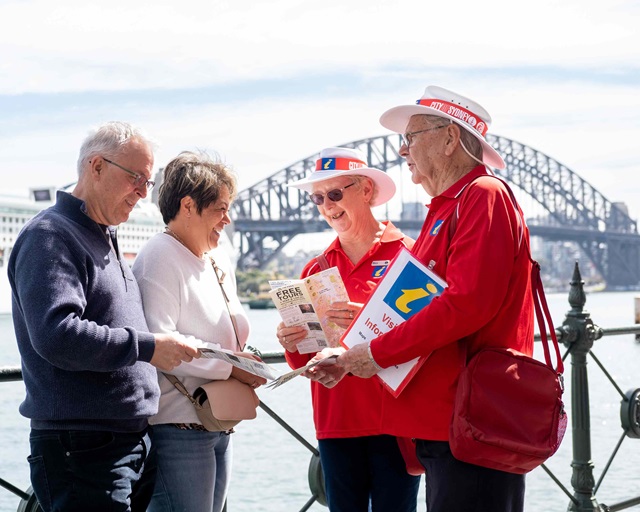 Visitor Services Coordinator
Visitor Services Coordinator
Welcoming visitors to Sydney
Our ambassadors meet new people and ensure visitors have a memorable time in our beautiful city.
Roaming ambassadors at Sydney landmarks share local knowledge with visitors.
Destination ambassadors meet and greet international visitors at our cruise ship terminals.
Volunteers assist at events such as Sydney Streets.
Essential requirements
One-day training session (compulsory)
Good customer service and local knowledge
Provide 2 referees who will be contacted by phone
Available for one 3.5 hour shift every 2 weeks for a minimum of 6 months
Flexible and willing to assist with additional shifts when needed
Keen to participate in ongoing learning and training
Team players who love engaging with people
You may be required to stand for 3 to 4 hours during each shift. Occasional light manual lifting of brochures and boxes may also be required.
Applications for the spring in-take of Sydney ambassadors have now closed. Please contact the visitor services coordinator on 0428 964 708 for more information on our next call for volunteers.