Pyrmont Community Centre upgrade
The upgrade will increase the centre's available space to support a variety of uses and improve access for everyone.
Project Status:

Planned

The development application was approved in December 2021. Construction is expected to start late 2022.
Charlotte Evans
Specialist Design Manager
Why we're doing this
There is strong community demand for the centre's existing programs and facilities including community spaces for hire, library link, outside school hours care and community gym.
Council endorsed the refurbishment of the centre in 2020 and the expansion of the project scope in July 2021.
What we're doing
We've updated our plans to upgrade Pyrmont Community Centre. The updated plans will add more facilities and upgrade the community spaces in the centre.
Under the updated plans we will:
build an additional 60 square metre community room
increase accessibility with a new lift
build a new entry foyer, ground floor public toilets and office
expand the gym area on level 1
upgrade the first floor showers and add new first floor toilets
convert the existing gym cardio room into a dedicated community space
refurbish the main community hall, library link and level 1 community room
upgrade outside school hours care service facilities and courtyard play equipment.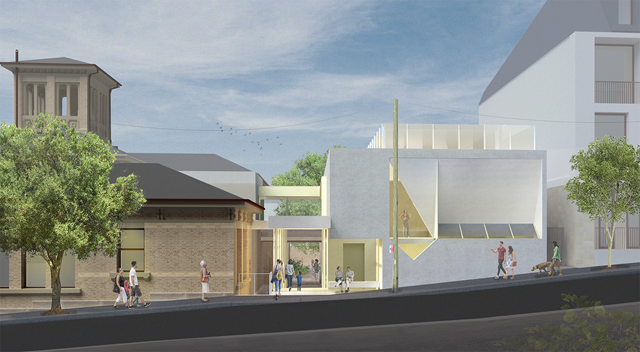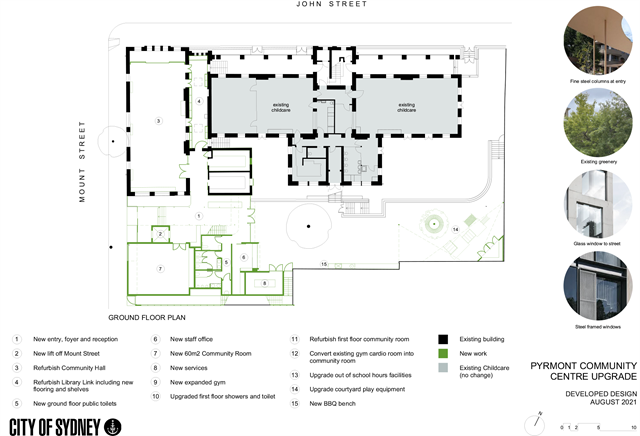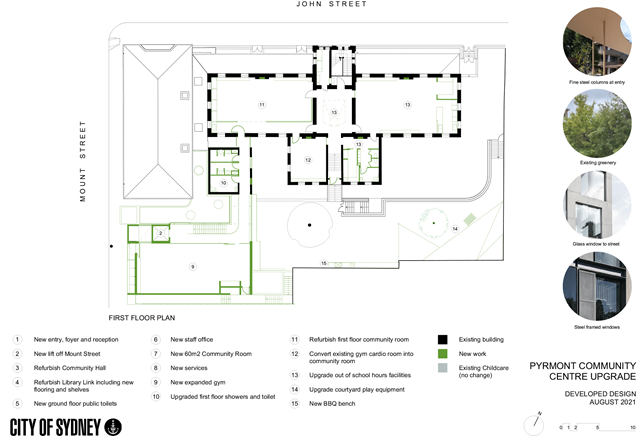 Programs and services during the closure
The centre will be closed during the upgrade and construction is expected to take about 18 months to complete.
We've drafted a plan that outlines where programs and services can be temporarily provided.
The library link and many community-organised activities can move to Maybanke Community Centre, a 3-minute walk away at 87–89 Harris Street, Pyrmont.
The nearby Ultimo Community Centre will be available for fitness classes, programs, services and activities that require larger spaces.
Families who use the outside school hours care service can use our service at Ultimo Community Centre. Ultimo Primary School also has an outside school hours care service.
We'll continue working with the community on finalising these plans, including a potential bus service from Pyrmont to Ultimo Community Centre for some activities. Read more about the plans (PDF 188 KB).
Our employees at Pyrmont Community Centre will temporarily relocate to Maybanke, Ultimo and other community centres as required. The centre will be staffed when it reopens.
Programs and services will begin transitioning from Pyrmont Community Centre from mid-July.
Subscribe for updates about Pyrmont Community Centre
We'll keep you updated about the upgrade, opportunities to get involved in community consultation and other centre news.