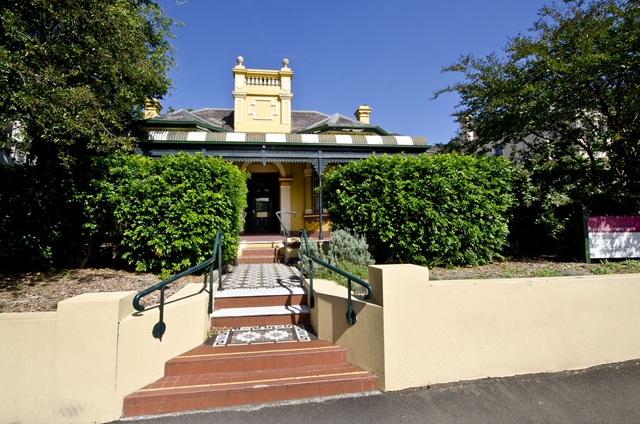 St Helen's Community Centre hosts exercise classes for the community and there is a room for hire that is suitable for meetings, rehearsals and small gatherings.
Close to transport

included

Bus routes 432, 433 and 444 stop on Glebe Point Road, near Hereford Street.

Health, dance and fitness classes

included

Monday 9.30am: Tai chi $6
Thursday 9am & 10.15am: Stronger and fitter

Parking

included

10 parking spaces are available after 6pm at the nearby Ward Avenue parking station.
On-site parking

included

Car park at rear of building.

Mobility parking within 300m

included

Level access entrance

included

Ramp access to the front entrance.

Ramp access

included

Ramp access to the front entrance.

Entry door type

included

Automatic doors open to width of 1240mm.

Floors

Ground floor only.

Lift

not included

Accessible toilets

included

1

Ambulant toilets

included

1

Changing places facilities

included

1

Hearing support system

not included