Guidelines for doing business with City of Sydney
Our statement of business ethics will enable you to advance your business objectives and interests with us fairly and ethically.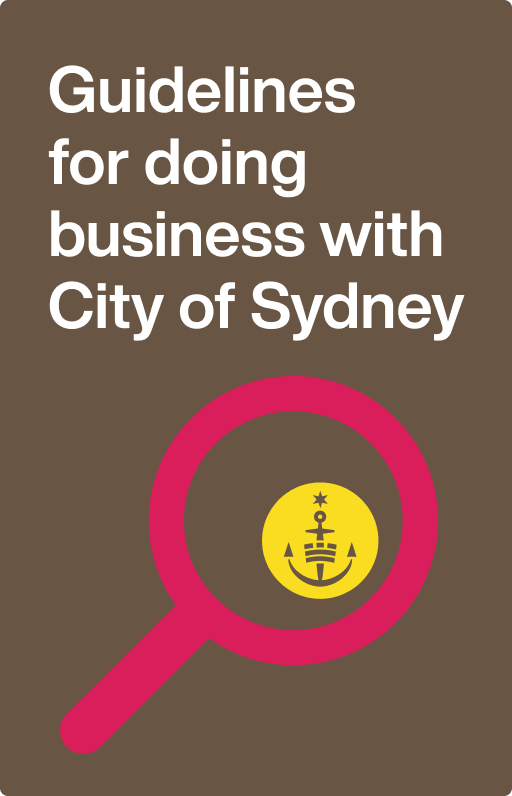 Manager Governance
GPO Box 1591

Sydney 2000
Takeaways
Gifts or benefits must not be offered to City of Sydney staff.

All City of Sydney staff and business partners must disclose any potential and actual conflicts of interest.

Information which is marked confidential, or which a reasonable person would expect to be confidential, should be treated as such.

In business relationships with us, parties will respect each other's intellectual property rights and will formally negotiate any access, licence or use of intellectual property.

Where equipment or resources are supplied by us, they must only be used for the agreed official purpose.

All contractors and sub-contractors are expected to comply with the statement of business ethics. If you employ sub-contractors in your work with us you must make them aware of this statement.
Statement of business ethics